Actor Ali made sensational comments regarding the 2024 AP assembly elections. He made it clear that he will stand in the ring from wherever the leader of his party contests. Ali denied the campaign that he would contest from Rajahmundry.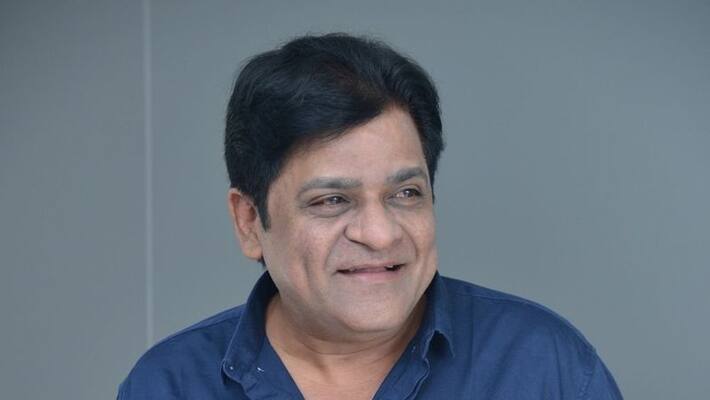 First Published Feb 6, 2023, 8:12 PM IST
Film actor and AP government's electronic media adviser Ali has made sensational comments regarding contesting in the upcoming elections. He came to the opening ceremony of a cricket tournament in Rajahmundry on Monday. Speaking to the media on this occasion, he said that he will stand in the ring from wherever the leader of his party is contesting. Ali clarified that the campaign that he will contest from Rajahmundry is just propaganda. Ali wished that the players participating in this tournament should show good talent and rise to the highest level. He clarified that few hundred films were shot in Rajahmundry Arts College.
Meanwhile, Ali made sensational comments a few days ago. He announced that he is ready to contest against Jana Sena chief Pawan Kalyan. Ali made it clear that he will contest against anyone if the CM orders. He commented that people know who is good for the state. Ali said that it is normal to make criticisms. Movies are different and politics are different.
Also READ: Prepare to compete against Pawan Kalyan..If ​​Jagan orders it enough: Comedian Ali's sensational comments
Meanwhile, Ali, who has made a name for himself as an actor, has been staying a little close to politics every now and then. Before the 2019 elections, he unexpectedly joined the YCP and surprised everyone. At that time, he wanted to contest the election, but it was not possible due to the adjustment of seats. As a result, YCP campaigned extensively in the elections. YCP was campaigned by Ali in areas where Muslim influence was high. With this, there was a campaign saying that if the party comes to power, Ali will be guaranteed a good position. But, it didn't happen. It is reported that Ali is very disappointed. It is in this background that there is a possibility of his party changing. Ali was very active in the Telugu Desam Party in the past. But now there is no intention of going back to that home. He is rumored to join Janasena because of his friendship with Pawan Kalyan.
If not, there are comments that after Ali joined YCP, his film opportunities have completely decreased. It is also being spread that the film industry has kept some distance due to this reason. Ali, who had plenty of movie opportunities while he was in TDP, is not getting any opportunities at all now. Ali's close friends say that the reason for this was joining the YCP. But film sources say that the reason is the new water coming into the industry, the introduction of new comedians in the industry and the decline of old directors. After YCP came to power, he has not got any position either in the government or in the party. If there are no films…I think that Jagan gave good news to Ali when he was worried about his coming to office.
Last Updated Feb 6, 2023, 8:15 PM IST
.