Union Minister Niranjan Jyoti's car was hit by a truck in Karnataka's Vijayapura district. The minister and the driver sustained minor injuries in the accident.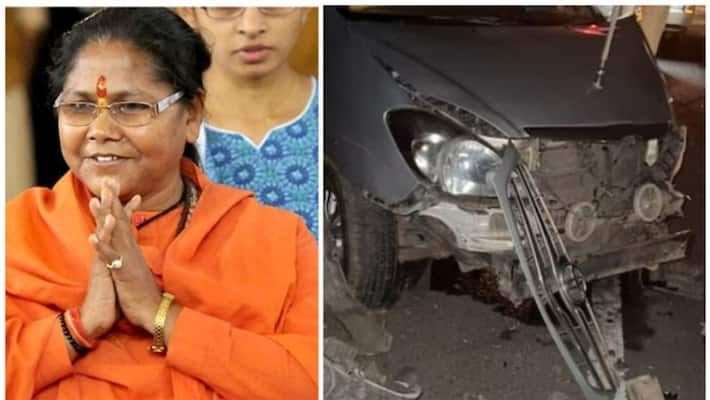 First Published Mar 17, 2023, 4:11 AM IST
Union Minister Sadhvi Niranjan Jyoti was injured in a road accident. The Toyota Innova she was traveling in collided with a truck carrying Du. The incident took place on Thursday night on National Highway-50 in Vijayapura, Karnataka. In this incident, the minister and his driver sustained minor injuries and were given first aid. The truck driver was drunk and the police arrested him. In this accident, the truck overturned and the front part of the car was severely damaged.
Union Minister going to participate in women's conference
She will go to participate in the 'Mahila Sadass' organized by the Bharatiya Janata Party (BJP) in Karnataka. Elections are going to be held in Karnataka this year. Jyoti told the reporters.. 'By God's grace I am safe. The alertness of the driver saved the truck from going under. It is clear that we have minor injuries and the doctors have said that everything is fine. More details are awaited.
Last Updated Mar 17, 2023, 4:11 AM IST
.