A roadside building collapsed in Delhi's Bhajanpura area. Videos of that building falling directly on the road are going viral on social media. The incident took place around 3 pm.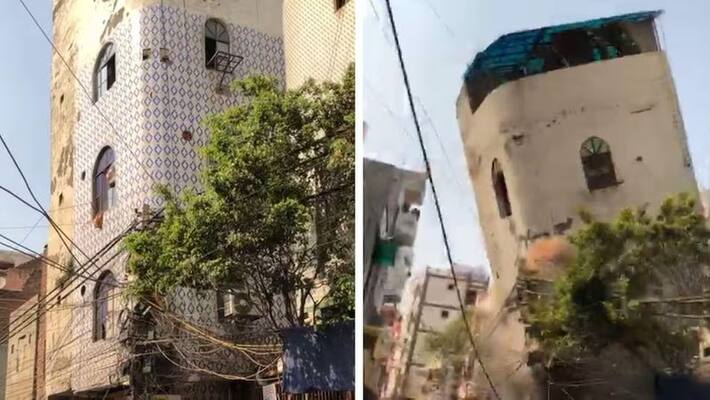 First Published Mar 8, 2023, 7:21 PM IST
New Delhi: A building on the side of the road has collapsed in the national capital, Delhi. It fell on an average road. The locals ran away in panic. The building collapsed and downed the nearby electric wires and poles. Officials said that this building in Delhi's Bhajanpura area collapsed around 3 pm. The video related to this is now going viral on social media.
Locals called the fire department after the building collapsed. Officials said they received a call at 3.05 pm. Rescue operation is ongoing. Officials said that the cause of the collapse of the building is yet to be known.
Also Read: Lover sitting on the bike and kissing on the opposite side.. Love couple on the road.. This is the viral video.
On March 1, a four-storey building on Delhi's Roshanara Road also collapsed after it caught fire. Fortunately, there was no loss of life in the incident, officials said.
Last Updated Mar 8, 2023, 7:21 PM IST
.