Nims doctors said that Preeti, a medical student of Warangal Kakatiya Medical College, is still in critical condition. In this regard, a health bulletin was released on Friday.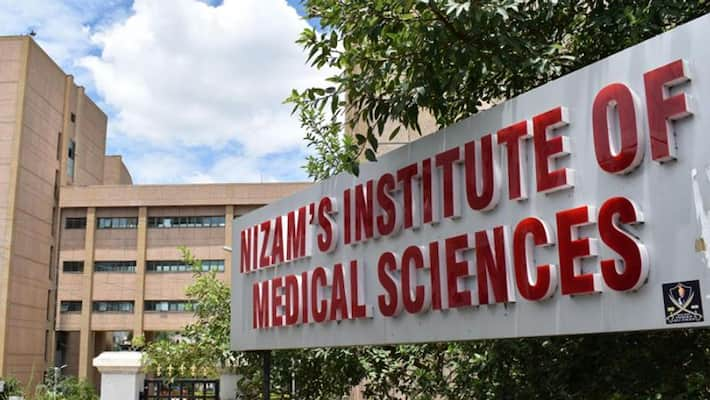 First Published Feb 24, 2023, 7:38 PM IST
Warangal Kakatiya Medical College medical student Preeti's health is still critical. Nims doctors released a health bulletin on Friday. He said that he is being treated on Ekmo and ventilator. It has been revealed in the health bulletin that doctors of various departments are monitoring the treatment and health condition of Preeti that she is undergoing dialysis.
Meanwhile, Preeti from Mahabubabad district is studying PG (Anaesthesia) at Kakatiya Medical College, Warangal. It seems that he committed suicide by giving a poisonous injection around 6:30 am on Wednesday while undergoing training at the Mahatma Gandhi Memorial (MGM) Hospital. The hospital staff noticed that Preeti was unconscious and informed the senior doctor. They rushed her to the emergency ward and treated her.
ALSO READ: Why did the governor bring a flower garland? Is my sister dead?: Preeti's sister is furious with Tamilisai
Preeti's classmates informed KMC Principal Dr. Mohan Das and MGM Hospital Superintendent Dr. Chandrasekhar. Superintendent of MGM Hospital Chandrasekhar said that as soon as the incident was alerted, they put Dr. Preethi on ventilator and conducted all tests along with CT scan. They said that they did not find any injection marks on the body of the PG student. Meanwhile, Preeti was shifted from Warangal to Nims Hospital in Hyderabad for better treatment. Doctors say that Preeti's condition is critical.
Her family members alleged that Preeti tried to commit suicide due to the harassment of the senior student. However, KMC Principal Dr. Mohan Das dismissed the ragging allegations of senior students. Senior students said they never ragged Dr. Preethi, but warned her about performing her duties properly. Further, based on the complaint filed by Preeti's father Narender, the police officials registered a case of suicide attempt and started investigation.
Last Updated Feb 24, 2023, 7:38 PM IST
.