Mega Power Star Ram Charan got a rare honor. He has achieved a rare feat that no Indian hero has achieved so far. Not only that, Charan is going to have a busy time in America.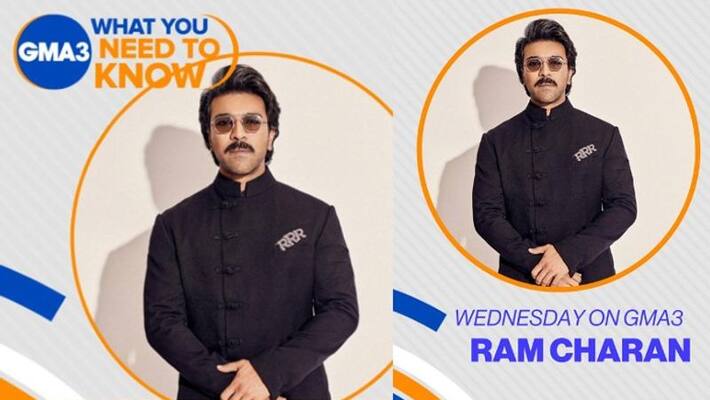 First Published Feb 22, 2023, 2:28 PM IST
Triple R movie is already entering the Oscar race. Recognized all over the world. This movie also impressed Hollywood star directors. RRR has achieved a feat that no Indian film has achieved so far. The Natu Natu song in the movie has already won the Golden Globe Award. Film people say that Oscar is also a guarantee for Isang. In this program, Triple R has been achieving something in a row. The heroes of this movie.. the director is getting some respect. Mega Power Star Ram Charan got a rare honor in this order.
Mega Power Star Ramcharan recently went to America for Oscar promotions. At present, they are making a fuss in America. He went for RRR movie promotions for Oscar award and is impressing the Hollywood media. Ram Charan, who impressed with his unique performance in the different role of Sitaramaraju in the movie RRR. He also received the praise of famous Hollywood directors like James Cameron and Spielberg. Another rare achievement in the career of V Mega Power Star took place in this program itself.
Megastar Chiranjeevi's son Ram Charan craze has now reached America. Charan received an invitation from the world famous television program Good Morning America. Ram Charan will make noise in the TV show that will be aired today (February 22). Ram Charan also created history as the first Telugu hero to receive this honour. No other hero from India has received this honor among the heroes of this generation.
In America, Good Morning America – Ram Charan's program will be telecasted at 1:00 PM, according to our Indian time, at 11:30 PM. It seems that Charan is going to talk about the shooting experience related to the RRR movie, about his career, and other matters in this show. Ram Charan is currently in America for the promotion of the Oscars. Left Hyderabad on Monday night. Ram Charan will also make noise at the Hollywood Critics Association Awards program to be held on 24th of this month. The award will be given as a presenter. Charan is also the first Indian hero to achieve this feat.
Last Updated Feb 22, 2023, 2:28 PM IST
.