A small mistake.. made a young man blind from the state of Florida in America. Mike, who has been using contact lenses for the past seven years, suddenly lost his sight due to wearing contact lenses.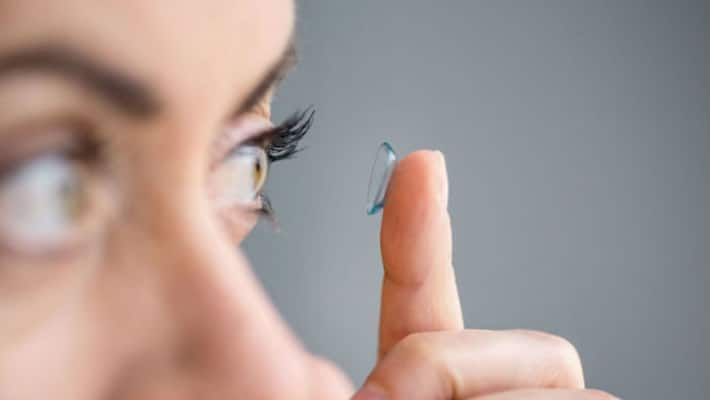 First Published Feb 18, 2023, 4:03 AM IST
Danger of contact lenses: Although we know some things.. many times we make mistakes. If luck is good.. no harm will happen. But if bad luck follows them.. even a small mistake will have to pay a heavy price. Gets you into a lot of trouble. This happened in the life of a young man from America. A man named Mike Krumholz forgot… he fell asleep with his contacts on. This small mistake plunged his life into darkness. A rare parasite ate the flesh of his eye from sleeping with a contact lens in it. As a result he lost his eyesight.
Going into the details.. Mike Krumholz, a twenty-one-year-old from Florida in the United States, lives by studying part-time. As usual, when he came home from work, he went to bed to rest for a while. But.. after a while he fell into a deep sleep. The only mistake Mike Krumholz made here was.. as he always does.. he fell asleep without taking off his contact lenses. He slept with the lens on for about 40 minutes. When he woke up, his eye was seriously infected.
Mike has been wearing contact lenses for the past 7 years when not wearing glasses. He knows very well that he should not sleep with contact lenses on as he will get eye infections.. but this time.. his eye is very red. The pain also increased. He immediately contacted the doctor. But.. he suddenly lost his eye. Doctors diagnosed Acanthamoeba keratitis in his right eye. He narrated the incident that happened to him on February 7.
He complained that his condition was very painful and his right eye sight was completely lost. The GoFundMe page says Krumholz says he's trying to get through a difficult time because he can no longer work properly and can't go out. He finally pleaded not to sleep or shower with contact lenses on. According to the Centers for Disease Control and Prevention, this type of parasitic infection is found in 33 out of 1 million contact lens wearers.
Last Updated Feb 18, 2023, 4:03 AM IST
.