A few days ago there were reports in various media that Adani Group has appointed Grant Thornton to conduct audit of some of its companies. Days after reports of the hiring of renowned accountancy firm Grant Thornton, the Gautam Adani-owned group dismissed the news as rumours.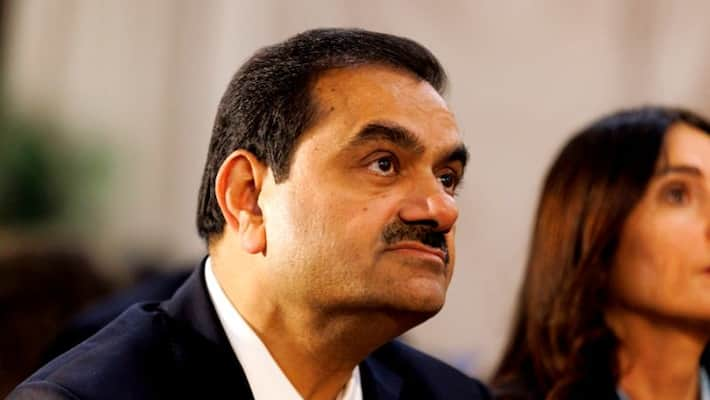 First Published Feb 16, 2023, 11:32 PM IST
Adani Enterprises has termed news that it has hired accountancy firm Grant Thornton to audit its companies as a "rumour". The company shared this key clarification with Adani Group stock exchanges on Thursday. In this clarification notice sent to the exchanges, Adani Enterprises stated: In this regard, a statement issued to the stock exchanges said that the news of Adani Enterprises appointing Grant Thornton as an auditor is only a rumor and therefore it is not appropriate for us to comment on it.
The Adani Group said that as per our agreement with SEBI, the company will share any information with the market regulators as well as with the exchanges, and we are complying with all the provisions under the SEBI Listing Obligations and Disclosure Requirements Regulations, 2015 to prevent any violation of the agreement. Meanwhile, market regulator Securities Exchange Board of India (Sebi) has sought clarification from Adani Enterprises in this regard.
SEBI has sought a reply
The announcement from the Adani group came two days after market regulator Sebi sought clarification on a report in a leading news magazine. Adani Enterprises has reportedly hired Grant Thornton to conduct independent audits of some of its companies to debunk the claims of short-seller Hindenburg Research.
What did Adani Enterprises say?
Adani Enterprises said that under the SEBI Listing Obligations and Disclosure Requirements Regulations, 2015, we have carried out our obligations and disclosed the matter in accordance with our agreements with the stock exchanges and would like to continue this tradition in the future. Adani Enterprises further said that all the news running in the market are rumors and it is not appropriate to make any announcements.
Standard and poor global ratings shock Adani
Ever since American short-seller Hindenburg released his report on the Adani Group, the group has been in trouble. S&P Global Ratings for Adani Transmission Limited (ATL) has reported that Adani's ESG is 'Under Review'. S&P uses the term 'under review' when monitoring environmental, social and governance (ESG) standards. S&P Global Ratings said in a statement that it will closely monitor all developments, including any inquiry from the Indian regulator or the performance of listed companies in the stock market.
Last Updated Feb 16, 2023, 11:32 PM IST
.