Jamiat leader Mahmood Madani's comments are causing outrage. He commented that both Allah and Om are the same. He explained that some say Allah, others call it Khuda, and others call it Khuda.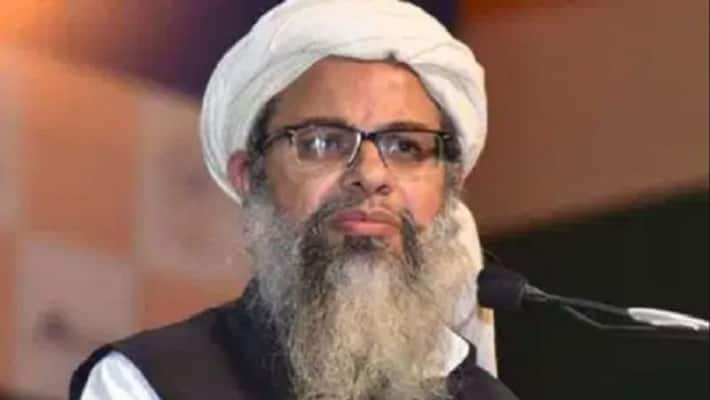 First Published Feb 12, 2023, 6:37 PM IST
New Delhi: Jamiat Ulama Hind President Mahmood Madani has created a stir with his comments on Sunday. He made controversial remarks that both Allah and Om are the same. Mahomed Madani spoke at a program organized by Jamiat Ulama Hind at Ramlila Maidan in Delhi. 'I asked a saint. Who was worshiped by Manu before Rama, Brahma and Shiva came into existence? I asked. In response, the saint said Om', he explained.
'That is what we call Allah. Some say God. Others say God,' said Madani. His comments created a commotion in the meeting. Some of the other religious leaders who were present at the event expressed their displeasure. They immediately left the stage.
Also Read: If you change from here to there.. will you forget everything: KCR's comments in the Assembly as a target of arrows
Jain Muni and Acharya Lokesh Muni who were on the same platform expressed their impatience. They agree only on being together in moderation. He said that the stories he told around Om, Allah and Manu were meaningless. It is stated that he has completely destroyed the atmosphere here. He explained that he can weave bigger stories than him. The first thing to remember here is Rishabh, the first Jain Tirthankara. He was told that his sons were Bharata and Bahubali. It is said that our country got its name Bharat after the name of Bharat and you cannot erase this fact.
Madani also made controversial comments on Saturday. He said that this country belongs to him as much as it belongs to Prime Minister Narendra Modi and RSS chief Mohan Bhagwat. India is our country. He said that this country belongs to Mahmood Madani and it belongs to him as much as this country belongs to Narendra Modi and Mohan Bhagwat.
Last Updated Feb 12, 2023, 6:37 PM IST
.