Allari Naresh, who impressed in the 'Ugram' teaser, has now opened up about the film with Nagarjuna. Will there be a movie with him? They reacted to the question.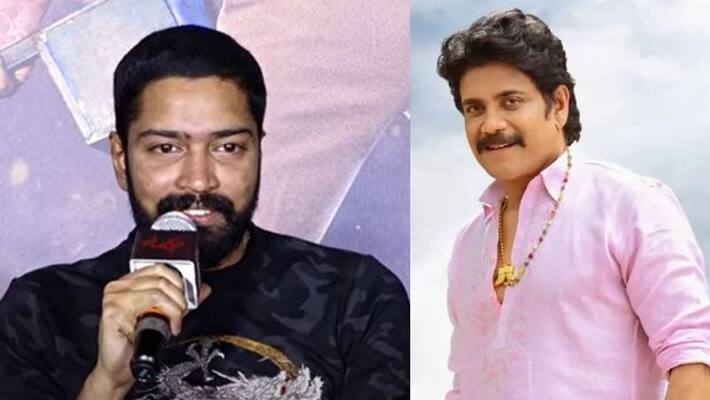 First Published Feb 22, 2023, 4:13 PM IST
Allari Naresh took a side track from the comedy genre and is now entertaining with mass and intense action movies. Already impressed with the film 'Nandi'. He also experimented with the film 'Itlu Maredumilli'. Now he is coming with the film 'Ugram' in 'Nandi' combination. The teaser of this movie was released on Wednesday. This teaser is impressive with intense action throughout. The content appears below the title. Allari Naresh will get a new look as a police officer.
On this occasion, Naresh reacted to the work of this film and said that most of the film takes place at night time and the director tortured us at night (laughs). Naresh said that he used me for the film `Nandi' and used me in all ways for this film. He said that he worked for about 12 hours daily for the film. He said that it will be beyond "Nandi". At the same time, the director said that there will be a short message at the end similar to that movie and the social element has been discussed.
Meanwhile, there are rumors that Allari Naresh is going to make a movie with Nagarjuna. Famous writer Prasanna Kumar Bejawada is going to direct a film with Nagarjuna as the hero. This film is going to be made with a combination of entertainment and commercial elements. It is being talked about that Allari Naresh is playing a key role and will be seen as the second lead. Allari Naresh responded at the latest 'Ugram' teaser event. That movie will exist. But he said that he heard the story, discussions are going on and the makers will make an official announcement soon.
But now he said that he has heard the story and has not signed yet. He said that he will check everything and inform about remunerations etc. Muttaka team. Allari Naresh expressed the opinion that almost this movie is going to happen. Apart from this, there will be a sequel of "Nandi". While Allari Naresh is acting as the hero in the film 'Ugram', Vijay Kanakamedatta is directing. Mirna will play the heroine opposite Naresh. Produced by Sahu Garapati and Harish Peddi under Shine Screens banner. The movie is going to release in April.
Last Updated Feb 22, 2023, 4:13 PM IST
.