As there was no ambulance to take the child's body from the hospital to her hometown, the family members took it on a bike. This incident took place in AP state.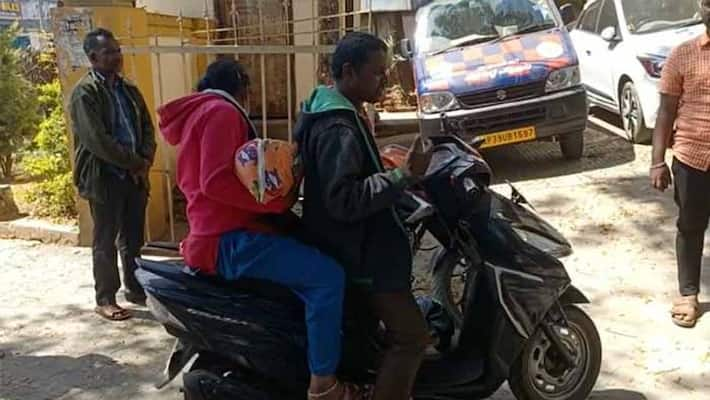 First Published Feb 16, 2023, 4:39 PM IST
Visakhapatnam: The family members brought the baby's body on a scooty for a distance of 120 km from the government ambulance facility. The baby of a couple from Kumada village of Alluri district died on Thursday. The parents traveled 120 km from Visakhapatnam KGH to Paderu with the body of the day-old child on a scooty. The victim's family members are alleging that the KGH hospital authorities did not pay attention to their request for an ambulance to take the child's body. Victims say that they took the dead baby for 120 km on a bike. On learning that the dead baby was being carried on the scooty, the medical staff brought an ambulance to Paderu. The body of the child was taken to Kumada village in an ambulance from Paderu. The parents of the child are alleging that their child died due to the negligence of the hospital.
The parents said that the child was admitted to the KGH hospital on the 2nd of this month. Blood samples were collected from the children every day. But the hospital staff did not tell what happened to the child. The family members told the media that the doctors said that the child died this morning. The family members said they went to the ITDA officials to take the child's body to their native village but they did not provide an ambulance. The parents are demanding to tell the reasons behind the child's death.
Last Updated Feb 16, 2023, 4:49 PM IST
.