Sai Pallavi wants to dance with NTR, Allu Arjun and Charan who are known as Tollywood's best dancers. She answered this question.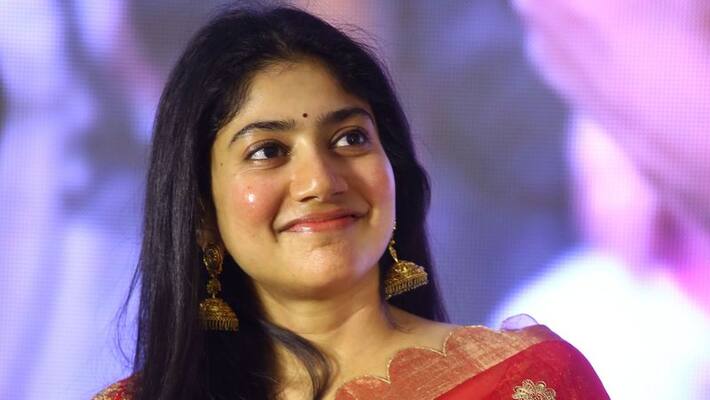 First Published Mar 9, 2023, 6:16 PM IST
Sai Pallavi is a rare actress who grew up with only talent. She is very special among the heroines of this generation. Fidaa, MCA, Shyam Singharai, Love Story films got a huge fan following. Although she is a Tamil girl, she got more recognition in Telugu. Tollywood audience has added Sai Pallavi as her sister. Natural acting and great dancing skills brought her stardom. Sai Pallavi should be seen acting with NTR, Allu Arjun and Ram Charan who are the top dancers of Tollywood. The audience wants to do an energetic song with those heroes. But it is not so easy to fulfill the desire of the audience. It will only be possible if she gets a chance in their films.
It is interesting to know which of these three heroes Sai Pallavi wants to dance with. Sai Pallavi answered this question. Recently Sai Pallavi participated in a talk show. On the show, when the host asked who among NTR, Charan and Bunny would you like to dance next to, Sai Pallavi gave a mind-blowing answer. She gave a shock by saying that she will do a song with three people.
Actually this is a diplomatic answer. The fans of the other two heroes will be hurt if one name is mentioned. That's why Sai Pallavi wisely replied that he will do a song with three heroes. While Sai Pallavi starrer Virataparvam has been released for a long time. She did not greet the Telugu audience again. This makes some fans impatient. While there are rumors that she is acting in Pushpa 2. There is no official information on this. Sai Pallavi said on one occasion that there was a gap in finding good subjects. Despite the demand, Sai Pallavi is still making films.
In recent times Sai Pallavi starrer Shyam Singharai and Love Story have achieved good success. And lastly she acted in Tamil film Gargi. Currently she is doing a film with Siva Karthikeyan. Ajith and Vijay's Sankranti films Tunivu and Varisu's offers Sai Pallavi rejected.
Last Updated Mar 9, 2023, 6:17 PM IST
.