A Khammam student who went to America died on Monday due to a gun misfire. Mahankali Akhilsai from Madhira town of Khammam district went to America a year ago to study MS. There he was doing his MS at Auburn University in Alabama… he was doing a part-time job at a nearby gas station. When the family members received information about the student's death, there was a sense of sadness in his own village Madhira.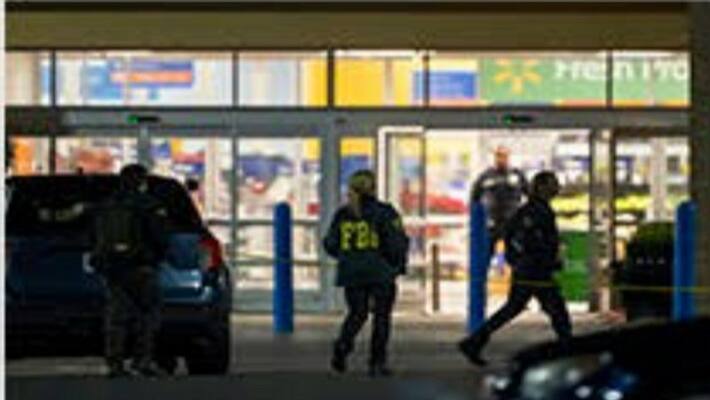 First Published Feb 8, 2023, 4:49 AM IST
A Telangana youth who went to America for higher studies died in an unexpected manner. As the gun misfired, the youth was accidentally hit and died. The incident took place at a gas station in the city of Alabama in the United States in the wee hours of Tuesday (Indian time). Mahankali Akhil Sai (25) of Madhira, Khammam district died in this accident. At the same time, another Telugu youth named Goli Ravi Teja (23) was arrested by the local police on the charge of murder. This raises many doubts.
If we go into the details… Mahankali Rajarao from Madhira in Khammam district migrated to Hyderabad eight years ago. He has two sons who run a grocery store in Hyderabad. In this background, his eldest son Akhil Sai went to America 13 months ago to study MS. He is pursuing MS at Auburn University, Alabama. At the same time, he is working part-time at a nearby gas station for expenses.
However, on Tuesday, Akhil was inspecting the gun belonging to a security guard while working at the same petrol bank, and the gun accidentally went off. As a result, Akhil got a severe head injury. He was immediately rushed to the hospital but there was no result. The doctors revealed that he had already died. The security guard is Ravi Teja.
Meanwhile, an unexpected twist has taken place in this case. According to the preliminary investigation by the police, the shooting was not due to a misfire of the gun, but it was reported that the shooting took place during a scuffle with Goli Ravi Tekha, a fellow student. Finally, as it was stated that he died in the firing of a fellow student, there are many doubts about his death.
Meanwhile, the relatives of Akhilsai said that Telugu students and representatives of Thana are trying to bring Akhilsai's body home.
Last Updated Feb 8, 2023, 4:49 AM IST
.