INDvsAUS: The third day of the final Test between India and Australia in Ahmedabad has started. After the Aussies made a huge score in the first innings, it will be interesting to see how India will play.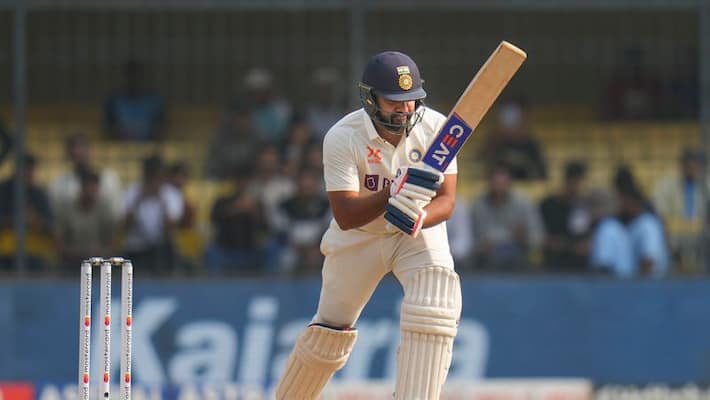 First Published Mar 11, 2023, 9:39 AM IST
Today is the most important in the fourth Test between India and Australia in Ahmedabad. It is the day that determines the outcome of the match. Australia's batsmen poured a flood of runs on a pitch that was suitable for batting. Australia, who batted for two days, made a huge score of 480 runs in the first innings. In the last session of the second day, India played 10 overs and scored 36 runs. Openers Rohit Sharma (17 not out) and Shubman Gill (18 not out) are at the crease. The third day's play also started.
It is known that the Aussie batters celebrated on the pitch which is suitable for batting. Usman Khawaja (180) missed out on a double century. Cameron Greene scored his first Test century (114) in his career. Finally, the last batsmen Todd Murphy (41) and Nathan Lyon (34) also put up a hand.
A pitch that is suitable for batting in the first two days may respond in the same way on the third day. It will be interesting to see how far the Indian batsmen will resist the Aussie bowling attack today, as the pitch curators have already hinted that there is no chance of a huge turn. India can take steps towards drawing this Test only if they stay at the crease today and get a big score.
If the entire top order can bat today and get a better score, then they will not only take the lead over Australia, but if the ball contributes to any spin on the last day, plans can be made to shock the Kangaroos. For that to happen, the game played by the Indian batsmen today is very crucial.
India needs India's senior batting trio captain Rohit Sharma, Virat Kohli and Test specialist Chateshwar Pujara to excel. Along with them, if the young player Shubman Gill and Shreyas Iyer also lend a hand, crossing the 480 run mark made by the Aussies will not be a big problem. Let's see what the Indian batters will do. Ashwin and Jadeja, who took wickets in this series, struggled to take wickets in Ahmedabad. In this background, it may not be easy for the Aussie spin trio Nathan Lyon, Todd Murphy and Kunhemann to get a turn on the pitch. But if the Indian cricketers who do not know when they will play do not give any shock, there is a chance for India to win this test.
Last Updated Mar 11, 2023, 9:39 AM IST
.