Rajesh Gopinathan has resigned as the CEO of Tata Consultancy Services. To this extent, the company said in a statement.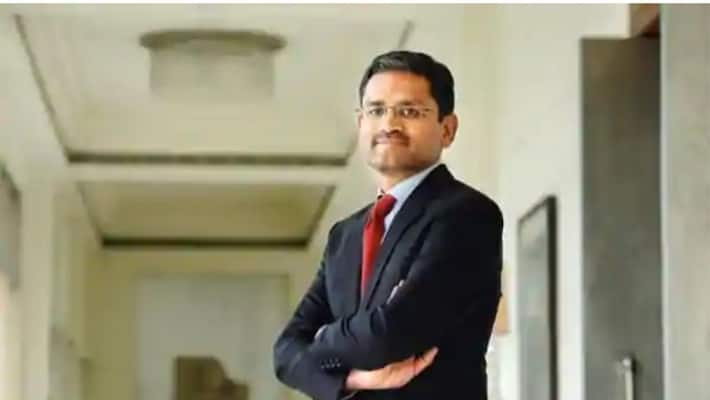 First Published Mar 17, 2023, 8:14 AM IST
Delhi: There has been another jolt in the IT sector. Rajesh Gopinathan, who was working as the CEO of Tata Consultancy Services, resigned from that post. Gopinathan's resignation from IT giant TCS has become a topic of discussion. Following Gopinathan's resignation, TCS has announced the immediate appointment of K. Krithivasan, who is currently President and Global Head of the company's Banking, Financial Services Insurance (BFSI) business unit. Moreover, Gopinathan will continue in his position till September 15 this year. Until then he will stand in support of those appointed as his successor. TCS said in a statement that it will ensure a smooth transition of leadership.
Rajesh Gopinathan has served TCS for more than 22 years. He has performed his duties as MD and CEO for the last six years with great commitment. TCS said Gopinathan has now decided to leave the company due to his other interests. In view of these developments, the board has nominated K Kritivasan as the future CEO from March 16, 2023. Kriti Vasan has been with the organization since 1989. Worked in various capacities. He will be appointed as MD and CEO in 2023-24, it was explained in the announcement.
Explainer: Bankruptcy of 3 banks in a single week, what are the reasons for America's banking crisis, is the superpower shaking..?
On his resignation, Gopinathan said.. 'I took the decision to resign after talking to the chairman. I have always had some ideas about what I want to do in the next stages of my life. Hence, I discussed these matters with the chairman and the board.. Only after that I came to this decision. It felt like the right time for me to step down from the organization at the end of this financial year. I am going out of the organization to put the ideas I have thought into practice,' he said.
Speaking on Gopinathan's resignation, Chairman N Chandrasekaran said that Gopinathan laid a firm foundation for TCS. During Gopinathan's responsibilities as MD and CEO of TCS, the income of ten billion dollars was added to TCS. During that period the market value of the company increased to more than 70 million dollars. Gopinathan has given strong leadership to the company with such a performance. In the past six years, Gopinathan laid the foundations for TCS's next decade of growth.
By investing in things like cloud and automation, we've helped our clients make rapid changes in their businesses. I appreciate Gopinathan's services to TCS," said Chairman N Chandrasekaran. Gopinathan took over the reins of TCS from Chandrasekaran in February 2017 when Chandrasekaran took over as the chairman of Tata Sons.
Meanwhile, Gopinathan's resignation has become a big topic of discussion in the IT sector. This is the second biggest change in the domestic IT sector within a week. Change of leadership is the second event. Infosys President Mohit Joshi resigned from his post last week. After that he joined Tech Mahindra as the future MD and CEO. Tech Mahindra CEO CP Gurnani will retire in December. Joshi will take charge in his place.
Last Updated Mar 17, 2023, 8:14 AM IST
.