Stray dogs are roaming freely in Tamil Nadu. A woman died of serious injuries after falling from the cart after being chased by people on a two-wheeler.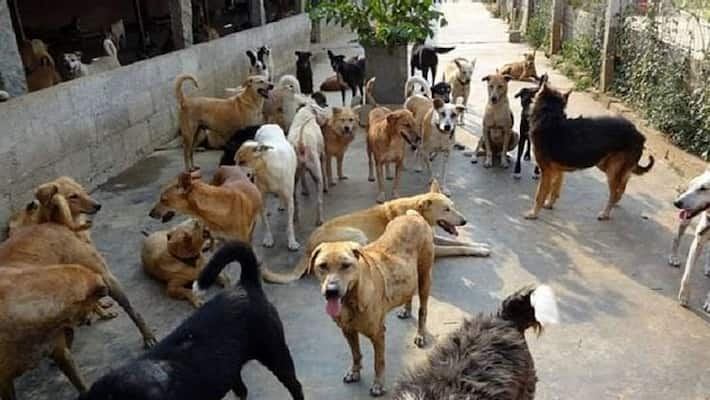 First Published Mar 6, 2023, 10:20 AM IST
Chennai: Incidents of death due to dog attacks are coming to light across the country. A woman riding a pillion in Chennai was injured in an attack and died. The woman (55), a resident of Krompet, was riding a pillion on a bike a week ago. The bike was being chased by a group of stray dogs. She died on Saturday while undergoing treatment at the hospital. The police identified the dead woman as Thenmoli and said that the accident took place while she was coming home on a bike with her son.
Thenmoli is a resident of Radha Nagar, Chrompet. The police said that she works in a library near there. On February 24, her son was chased by a pack of stray dogs while she was passing through Gandhi Nagar. In an attempt to escape from them, her son sped up the cart. Thenmoli, who was sitting behind, lost her balance and slipped and fell down. She sustained severe head injuries in the accident and was rushed to SRMC Hospital in Porur.
Wife's affair with the young man next door.. Beats him to death in anger and carries the body on a scooty…
She died on Saturday while being treated there. A senior traffic police officer said that after registering a case of accidental death, a report will be filed on the menace of stray dogs in the area leading to the incident. A similar incident happened in January. A schoolgirl was riding her sister's scooty after being chased by a stray dog ​​while she was returning from tuition and fell off the cart.
Locals keep complaining about stray dogs in Tambaram, Krompet, Pallavaram, Hastinapuram, Selaiyur, Pammal and Pozhichalur surrounding areas. Young people and old people are suffering a lot due to dogs. Alleging that the authorities are not taking any action, a protest was held at the zonal office of Tambaram Corporation in Pallavaram on January 31 under the leadership of social worker V Santhanam.
Meanwhile, many incidents of dog attacks are coming to light in Telangana. Incidents of dogs attacking not only children but also old people are frightening. Recently, an incident that came to light in Thorruru mandal of Mahabubabad district caused a stir. An old woman named Seelam Rambayamma was attacked by dogs. She was sitting in front of her house when a dog attacked her and bit her badly on the nose.
The family members who noticed her screaming loudly at this sudden incident immediately shook the dog and took her to MGM Hospital in Warangal for treatment. Not only Rambayamma but also four others in the same village were attacked and injured by the dogs. Dogs are also attacking and injuring livestock. Seelam Sammanna and Jyoti were among the injured in the dog attack.
Last Updated Mar 6, 2023, 10:20 AM IST
.