Maoists have committed atrocities in Chhattisgarh. An army jawan on leave was shot dead. The army jawan who came home a few days ago went to the market to buy chicken. At that time he was shot.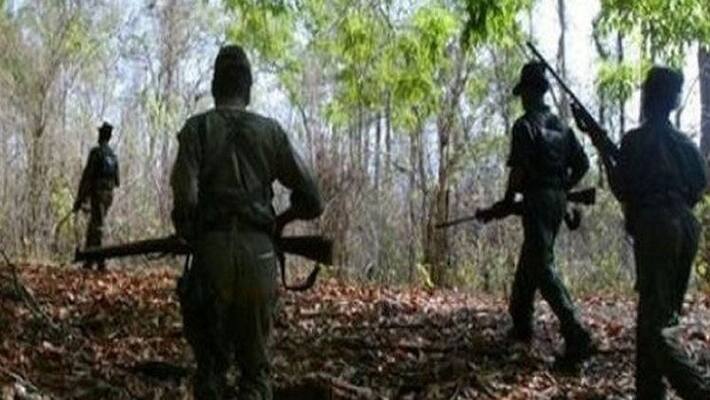 First Published Feb 26, 2023, 8:42 AM IST
An atrocity happened in Chhattisgarh. An army jawan was shot dead by Maoists in Kanker area. The deceased has been identified as Motiram Anchala, a resident of Bade Thewada. The army jawan had come to his home state Chhattisgarh on leave a few days ago. But on Saturday, Naxalites opened fire on him when he went to the chicken market in Useli. A case has been registered in Amabeda police station on this incident.
Hunger strike of wife and victims in IT city… Do you know why?
It is noteworthy that Maoists have killed a total of six jawans this week. Earlier this week, two Central Reserve Police Force (CRPF) jawans were killed and three District Reserve Guard (DRG) security personnel, along with an assistant sub-inspector, were killed in an encounter with Naxals in Chhattisgarh's Sukma earlier this week, Times Now reported.
Bastar Range Inspector General of Police (IG) P. Sunderraj said that the deceased DRG security personnel have been identified as ASI Ramuram Nag, Assistant Constable Kunjam Joga and Sainik Vanam Bhima. The DRG team went on a combing operation and when they reached Jagargunda and Kunded, the Naxals opened fire.
"BJP's doors are closed to him forever": Amit Shah fires on Nitish
On the 5th of this month, Naxals killed Neelakanta Kakem, BJP president of Aavapally mandal in Bijapur. On 10th BJP Vice President Sagar Sahu was shot dead by Maoists in Narayanapur district. On February 11, Maoists killed a former sarpanch in Dantewada district.
Meanwhile, the Maoists committed similar atrocities in Jharkhand state also less than 4 days ago. A 23-year-old youth was killed in an IED blast by Maoists near Meralgada village under Goilkera police station in Chaibasa, West Singhbhum on Wednesday. The incident took place when he went to the forest to collect firewood. Security forces reached the spot and recovered the body with the help of villagers.
Shinde Vs Thackeray: 'Ego should be put aside first': CM Shinde fires on Uddhav
Speaking about this incident, Chaibasa SP Ashutosh Shekhar said that the Maoists exploded an IED near Meralgada village under Goilkera police station in Chaibasa. It is said that the young man died. The SP described it as a cowardly act. He said that the district police will continue their activities against the terrorists and provide security to the villagers.
Last Updated Feb 26, 2023, 8:42 AM IST
.