Class mates resorted to anarchy against a girl. She was kidnapped from her home, taken to another area and sexually assaulted. This incident took place in Pune, Maharashtra.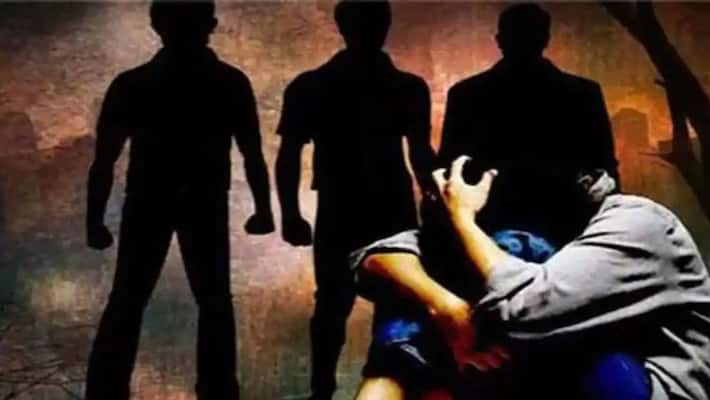 First Published Mar 9, 2023, 11:33 AM IST
An atrocity happened in Pune. A girl was kidnapped by six classmates. Later she was raped. All the boys involved in this incident are 16 years old. The police have registered a case. Investigation started. However, The Times of India reported that the accused have not yet been arrested.
A car stuck in a traffic jam.. The runaway groom.. The twist is not normal.. !
According to the details of the victim and the police, the victim girl and the accused live in a housing society in Kharadi, Pune. All of them are studying in a local English medium school. Presently appearing for state board examination. But the girl was acquainted with one of the six accused. Six boys came and kidnapped the girl on Tuesday. Later, they took her to an open plot in Mundwa and sexually assaulted her at 2.30 pm.
The victim then approached the Chandan Nagar police. She complained on Tuesday evening that six boys arrived at her housing society on two-wheelers and forcibly took her to an open place in Mundwa. Based on her complaint, the police registered a case against the accused under IPC Sections 377 (unnatural offence), 363 (kidnapping), 323 (injury) and offenses punishable under the Protection of Children from Sexual Offenses (POCSO) Act.
A truck stopped on the road… an elephant pulled sugarcane stalks… viral video..!
Although the victim claimed in her complaint that she was taken on two-wheelers, the six boys were not charged with under-age driving under the Motor Vehicles Act. Chandan Nagar Police Senior Inspector Rajendra Lange told 'Times of India' that they are focusing on more serious charges for now and will decide on the issue of minor driving later.
A huge fire broke out in a shopping complex in Puri.. Rescue personnel rescued 100 people..
The victim's parents run a small shop in the area and do social work. Parents of other minors are working as clerical and office staff in private companies. "Tuesday being Holi, all students have a holiday. The accused went to the victim's house on four motorcycles and scooters. They forced her to sit on motorcycles and took her to an open plot in Mundwa. After reaching the spot, the boys slapped the victim and sexually assaulted her, said the police. However, it has been stated that notices have been given to the parents of the accused and they should attend the hearing whenever they are called. He said that at present all the students are appearing for the board examination, so it is not appropriate to detain them and question them at this time.
Last Updated Mar 9, 2023, 11:33 AM IST
.