It is easy to blame each other. But former Australian Prime Minister Tony Abbott said it would be difficult to prove.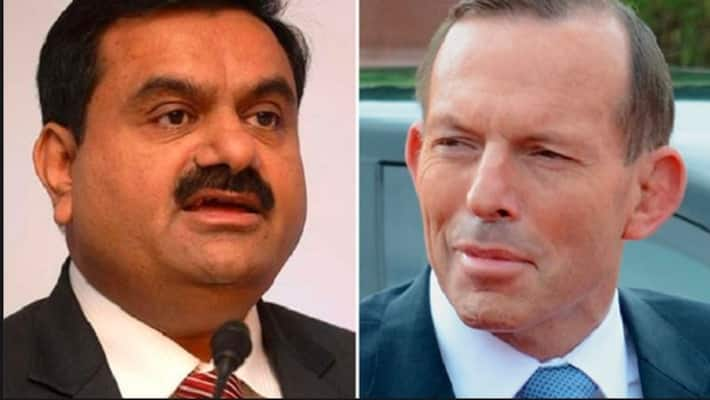 First Published Mar 5, 2023, 6:22 PM IST
He dismissed the allegations leveled by US-based Hindenburger Group against prominent businessman Gautam Adani's Adani Group. In an interview conducted by NDTV, he said that anyone can be accused, but as far as I know, the law says that they are innocent until proven guilty. If Adani Group has done anything illegal, the agencies will investigate it. Action will be taken if it is found that there is a mistake. But I am grateful for the confidence shown by the Adani Group in Australia," said Tony Abbott.
The US-based Hindenburg has accused Adani Group companies of massive corruption by engaging in illegal activities in the share market. The company's shares fell sharply after that. The Supreme Court recently set up a six-member committee headed by retired Justice AM Sapre to investigate the allegations leveled by US investment firm Hindenburg that companies belonging to the Adani group were involved in massive irregularities.
Did Adani Group Violate Norms? Are there any irregularities in the stock market? Does short selling violate the rules? The court directed the committee to conduct an inquiry and submit a report within 2 months as to whether there were any irregularities in the price of the shares.
Apart from this, the stock market regulatory body 'SEBI', which is already investigating the same case, has also suggested to submit a report within 2 months. A number of PILs have been filed seeking the Supreme Court to inquire into the allegations leveled against the Adani Group and the sudden fall in Adani Group's shares. The bench headed by Chief Justice DY Chandrachud, which heard them, constituted an expert committee and ordered an investigation.
Composition of Committee:
The court constituted a committee of six experts to investigate the allegations leveled against the Adani company. To this committee, the reasons for the recent fall in the share market are whether Adani group companies have violated the law in relation to the share market, whether SEBI has failed to monitor this issue, what steps can be taken to strengthen it, how to enforce the existing rules to protect investors more safely, and what to do within 2 months. It is suggested to submit the report. All investigative agencies and relevant departments of the central government should cooperate with this committee. The bench said the committee can take help of external experts if necessary.
Notice to SEBI:
Meanwhile, SEBI, which is already probing the Adani scam, has, as part of its probe, at least violated shareholder regulation 19A regarding shareholder management? Has the company failed to disclose transaction information? Are share values ​​manipulated? The bench ordered to conduct an inquiry and submit a report within 2 months.
Last Updated Mar 5, 2023, 6:22 PM IST
.