It has been found that the wife is accused in the auto driver's murder case which caused a sensation in Jedimet. It came to light that he was killed along with a girl who had married a second time by tying a shawl around his neck.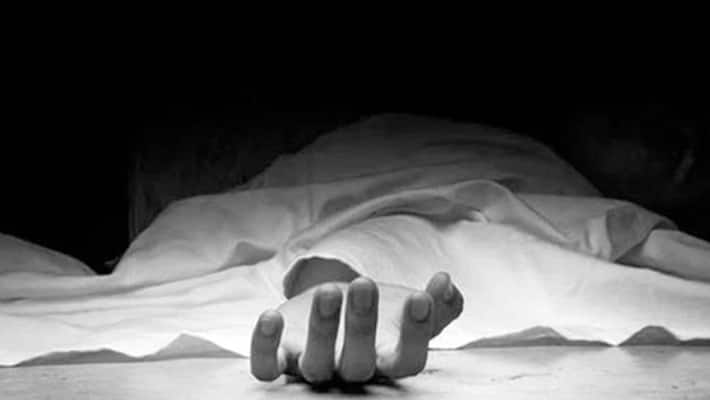 First Published Feb 8, 2023, 10:22 AM IST
Hyderabad: A new light has come to light in the murder case of an auto driver which created sensation within the Jeedimetla police station in Telangana state capital Hyderabad. It turns out that his wife, whom he loved and married, killed him. They both fell in love and got married seven years ago. After that the marriage went smoothly. But the wife has longed for a luxurious life. Addicted to alcohol and drugs. In this order, her husband got married to a 17-year-old girl secretly.
After marrying the girl.. the husband became close to her. With this, he made plans to get rid of his wife. Knowing this, his wife brutally murdered him along with the same girl. These are the actual facts in the auto driver murder case that came to light in Sanjay Gandhi Nagar, Jeedimetla, which came to light on Monday. The auto driver who was killed was identified as Suresh (28). He fell in love with Renuka and got married in 2016.
After marriage she gradually got addicted to bad addictions. She used to go around drinking alcohol and talking to strangers all the time. A few days ago, I met an orphan girl from Dundigal Tanda near a stone shop in Bahudur Palli. Met her for 15 consecutive days. After that, she brought the girl home and gave her to her husband to get his approval and married her. It seems that Suresh, who became close to the girl after marriage, wanted to get rid of his wife who was causing problems due to addictions.
Crucial turning point in Delhi liquor scam: MLC Kavitha's former charted accountant Buchibabu arrested
When the wife came to know about this, quarrels started between the two. Suresh, Renuka and the second married girl drank alcohol together on Sunday night. After that, Suresh fell asleep in the middle. Immediately Renuka tied the shawl around his neck along with the girl. As a result, Suresh died on the spot. The police are expressing suspicions to this extent.
After confirming that Suresh was dead, the body was placed in a bag. They took the bag to the second floor and left the body on the road in front of the house. To get away from the truth, they used fiction. After killing Suresh and dumping his body… Renuka called his relatives saying that he has not come home yet. When asked to bring mutton and jasmine flowers, Suresh went out and did not return home, she said. The next day, someone killed her husband and left the dead body in front of the house, she said crying. She went to the police station and filed a complaint. But when Suresh's relatives expressed suspicion on Renuka, the police took her into custody and interrogated her, and the real matter came to light.
Last Updated Feb 8, 2023, 10:22 AM IST
.