Pawan Kalyan's Unstoppable episode will be aired on Aha in a few hours. In the background of Part 1, the second part was hyped.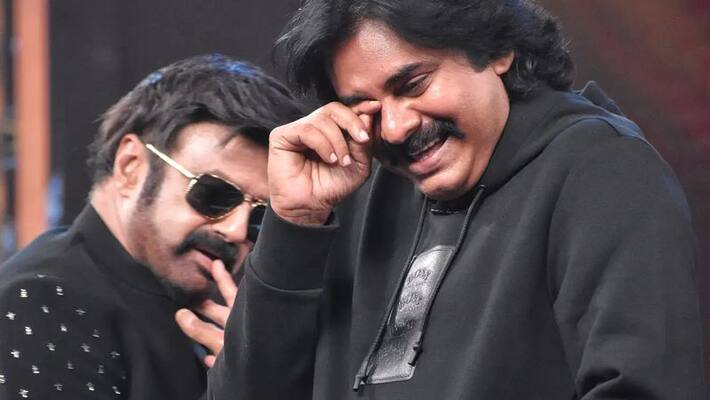 First Published Feb 9, 2023, 5:20 PM IST
With Balayya as the host, the unstoppable show will be a platform for sensations. And coming as a mild-mannered guest like Pawan Kalyan has become a priority. Pawan Star is a hero and politician in that too. In life there are many disputes, unanswered questions, accusations of opponents. As the 2024 general elections are approaching… they have decided to answer all of them. He entered the Unstoppable show with that intention.
As expected, some controversial questions were discussed. In episode part 1, Pawan's three marriages were discussed. Pawan Kalyan replied. I did not marry three times for fun. He replied that when one could not get along with the other, he legally divorced and remarried. Besides, whose decision was it to enter the movies? The psychological conflict that happened after the arrival? Brother Chiranjeevi shared interesting things like closeness, relationships with the family.
It is reported that there are more features in the second part. Especially when he opened his mouth on political allegations. Pawan gave powerful answers to Balakrishna's tough questions. Pawan Kalyan Unstoppable Episode Part 2 will be telecast on Aha today i.e. 9th February at 9 PM. Fans are eagerly waiting for this episode.
Last Updated Feb 9, 2023, 5:20 PM IST
.