Kolkata: Trinamool Congress chief Mamata Banerjee has described Rahul Gandhi as Prime Minister Narendra Modi's biggest TRP. She also mentioned that BJP is trying to make Rahul Gandhi a hero.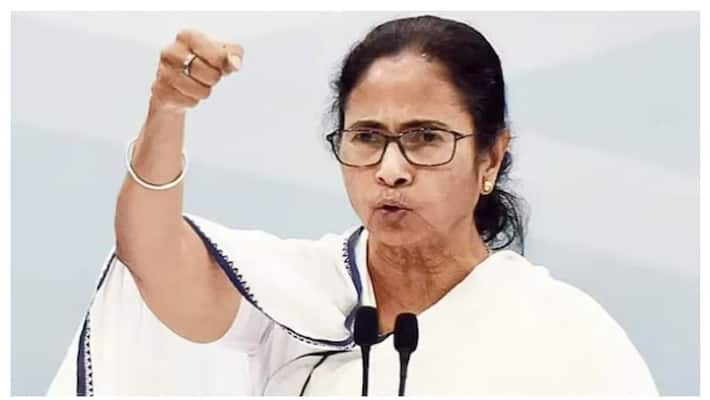 First Published Mar 20, 2023, 1:31 AM IST
Bengal Chief Minister Mamata Banerjee: It is reported that Bengal Chief Minister Mamata Banerjee lashed out at Rahul Gandhi in an internal meeting of the party. If Rahul Gandhi is the face of the opposition, no one can target Prime Minister Narendra Modi. It is reliable information that party workers have been told that Rahul Gandhi is the biggest TRP for Prime Minister Modi. She alleged that they are not allowing Parliament to function because they want Rahul Gandhi to be the leader. He said that BJP is eager to make Rahul Gandhi a hero.
He criticized the Congress party as bowing down to the BJP. According to media reports, Mamata Banerjee addressed party workers in Murshidabad in a virtual speech that Congress, CPM and BJP are inciting minorities against Trinamool. Earlier, Trinamool MP and leader of that party's Lok Sabha Sudeep Bandopadhyay said that Rahul Gandhi's presence as the face of the opposition would benefit the BJP. "Mamata Banerjee has been at loggerheads with the Congress for the last few years. The Congress is unhappy that the Trinamool is stealing its votes in the states of Bengal and North-East, where the party contested in the recent assembly elections but could not win a single seat," he said.
Ahead of the elections, Rahul Gandhi launched a critical attack on the Trinamool Congress, citing political violence in Bengal and the Saradha scam. BJP is also criticizing these two parties. In Bengal Congress leader Adhir Ranjan Chaudhary also targeted TMC. After the defeat of Trinamool by Congress in Murshidabad, the situation worsened. Both the parties are now criticizing each other. It is noteworthy that the leaders of both the parties are making accusations that they are going ahead with secret agreements with the BJP. It was in this sequence that the talks between the two parties for a united front against the BJP in 2024 failed. Mamata Banerjee announced that she will contest the elections alone.
Last Updated Mar 20, 2023, 1:31 AM IST
.