Quetta Blast: Asia Cup – 2023 is yet another setback for Pakistan cricket in their own country. A bomb blast occurred near a stadium where Pakistani cricketers were playing a match.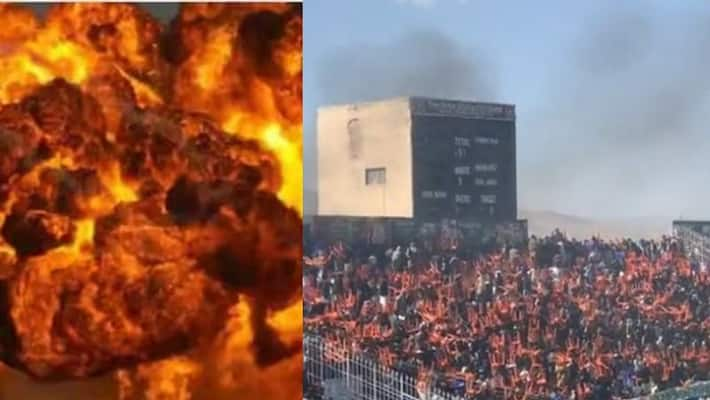 First Published Feb 5, 2023, 7:03 PM IST
It is known that Pakistan, which has secured the hosting rights of this year's Asia Cup, is clamoring to hold this tournament in its own country. Another huge setback has hit Pakistan, which stubbornly refused to listen to the voices of India and other countries saying that there are security problems in your country. The terrorists got angry near the stadium where their country's cricketers were playing an exhibition match. As part of Pakistan Super League (PSL) preparations, a huge explosion occurred near the stadium where the team's cricketers were playing in Quetta.
An exhibition match between Quetta Gladiators vs Peshawar Zalmi is scheduled to be played on Sunday at the Bugti Stadium in Quetta. The blast took place near the FC Mussa check point near the stadium shortly after the start of the match. According to Pakistani media reports, five people were injured in this roadside bomb blast.
Although the reasons for this explosion are not yet known, the spectators who came to watch the match were worried as there was thick smoke in the stadium while the match was going on at the Bugti Stadium in Quetta. The organizers also stopped the match and moved the players to safe areas. Videos related to this are now doing the rounds.
The explosions have nothing to do with the stoppage of the match..?
Pakistani cricket fans are complaining that there is no connection between the blasts in Quetta and the suspension of the match at the Bugti Stadium. Actually, the reason for stopping this match is not the Quetta blasts. A huge number of fans flocked to Bugti Stadium to watch this match. Many of them were not allowed to enter. Because of this, they protested outside the ground. Boulders were thrown at the stadium. Actually the height of Bugti Stadium is low. As a result of these boulders falling on the spectators watching the match, chaos started in the stadium. The fans who were watching the match also created a ruckus by throwing chairs. Due to this, many netizens tried to say that the match was stopped as there was a very tense situation.
However, bombs exploding near the stadium where the match is taking place, stopping the match as it is, are setbacks for Pakistan's national cricket. International teams who are already thinking ten times to come to Pakistan.. will think more with this attack. What will the Pakistan Cricket Board (PCB) say about this?
Last Updated Feb 5, 2023, 7:03 PM IST
.