Minister Errabelli Dayakar Rao has made sensational comments that BRS leaders will soon be arrested by ED, CBI and IT. Dayakar Rao prophesies that gas prices will topple Modi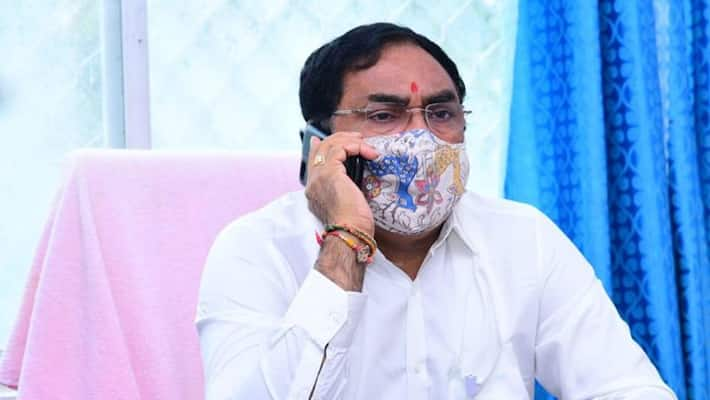 First Published Mar 2, 2023, 7:51 PM IST
Telangana Panchayat Raj Department Minister Errabelli Dayakar Rao lashed out at the central government. Speaking to the media on Thursday, Errabelli made sensational comments that the CBI, ED and IT departments will soon arrest BRS leaders in many cases. Dayakar Rao prophesies that gas prices will topple Modi. Dayakar Rao said that the central government has increased the cylinder prices as a gift for women's day.. The center is doing injustice to the people of the state. He said that the farmers in Telangana are growing boiled rice. He expressed anger that the Center is insisting on buying only raw rice. Errabelli made it clear that if the farmers do not buy the grain grown in Yasangi, the state government will take it.
Errabelli Dayakar Rao got angry with TPCC chief Revanth Reddy. He made sensational comments that he was not educated but Revanth was a black mailer. Errabelli said that Revanth has competed once and cannot compete again from there. The minister alleged that he knows how much Revanth Reddy demanded from the contractors.
Also READ: KCR Sarkar to Supreme Court on Tamilisai: Petition for approval of 10 bills
Revanth Reddy asked Bandi Sanjay and Etala Rajender that when will Chief Minister Chandrasekhar Rao and his son Drama Rao (Minister KTR) be arrested, who looted the state of Telangana earlier. The PCC chief questioned the BJP leaders that they will always order an inquiry from the central government on Chief Minister KCR's corruption, Kaleswaram project, Mission Bhagiratha, Mission Kakatiya, thousands of acres of land scam around Hyderabad, exploitation of Singareni coal mines and exploitation of sand. Otherwise, Revanth said, you will have to believe that you are also partners in this robbery.
Last Updated Mar 2, 2023, 7:51 PM IST
.