The TDP leaders raised concerns over the delay in not giving the declaration to Ram Gopal Reddy, the TDP candidate who won the West Rayalaseema graduate elections. As part of this order, Collector and Joint Collector vehicles were stopped. All of them were arrested at 2 midnight and taken to jail. TDP leader Chandrababu was furious over this incident.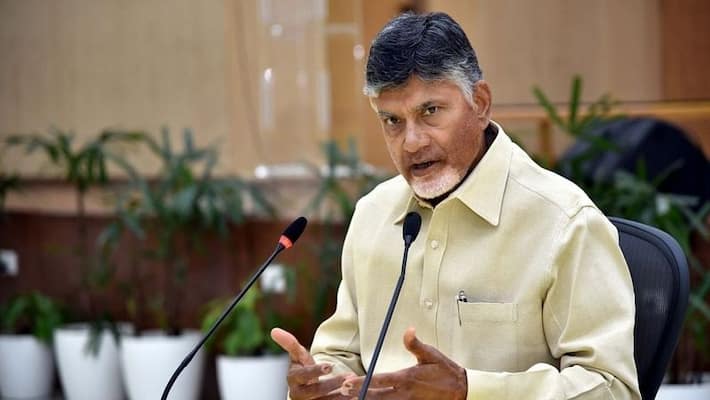 First Published Mar 19, 2023, 9:36 AM IST
Political equations are changing rapidly in Andhra Pradesh. With the results of the MLC elections, TDP won in three graduate constituencies, which no one expected. YCP won in the Upadhyaya constituencies. Out of the three seats won by TDP, one was in Uttarandhra and the other two were in Rayalaseema. Mainly West Rayalaseema matriculation election results continued till finality. Finally, TDP candidate Bhumi Reddy Ramgopal Reddy won the second preference votes.
Without giving declaration form..
The TDP candidate Bhumi Reddy Ramgopal Reddy, who won, took time without giving him the declaration form. Enraged by this, the TDP leaders blamed the Collector for leaving the counting centre. In this order, TDP leaders protested in front of the main gate of JNTU College. As part of the agitation, the TDP leaders blocked the Collector and Joint Collector vehicles. In this background, there was an atmosphere of conflict between the activists and the police. The police dragged them away. The situation near JNTU College has become tense. Former Ministers Paritala Sunitha, Kalva Srinivasulu, Sathya Sai District TDP President B.K. Parthasarathy, Srinivas Reddy, Paritala Sriram, Prabhakar Chaudhary, Madineni Umamaheswara Naidu, Sridhar Chaudhary, Alam Narasanayudu, Adinarayana and others participated.
They were also arrested and taken to the third town police station of Anantapur. They said that the authorities are acting without giving a democratic declaration and expressed their pain through protest. He complained that if he protested his behavior, he was arrested and arrested by the police at around 2 am.
Chandrababu fire on CM Jagan
TDP chief Nara Chandra Babu expressed his impatience on this incident. Expressing his protest on Twitter, Chandrababu criticized CM Jagan. What's up Jagan Reddy..will you force the candidate who won the election to give a declaration? Will Pulivendula TDP leader Ramagopal Reddy be arrested late at night for claiming that he won as MLC? He said that. In another tweet.. What else do you need to be angry about? Respect the public judgment and ask for forgiveness.. he expressed anger.
Last Updated Mar 19, 2023, 9:36 AM IST
.