Telugu Desam Party (TDP) chief Nara Chandrababu Naidu has stirred the Telangana sentiment. Chandrababu said that Telangana people started eating rice only after TDP came.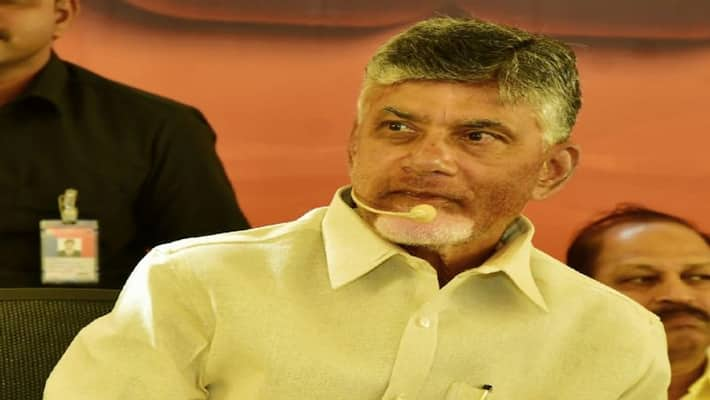 First Published Feb 27, 2023, 10:40 AM IST
Hyderabad: Telugu Desam Party National President and former Chief Minister Nara Chandrababu Naidu has once again ignited the Telangana sentiment. The Telugu Desam Party (TDP) was almost wiped out in Telangana. In this state, he is making efforts to show the presence of the party in Telangana. He launched the Door to Door Telugu Desam program at NTR Bhavan in Hyderabad on Sunday.
In that programme, Chandrababu made comments on the eating habits of Telangana people. There are comments that this is an insult to the people of Telangana. He commented that people of Telangana used to eat sajjas if they did not have sorghum and ragu. He said that after the Telugu Desam Party came to power, two rupees per kilo rice scheme was started and the people of Telangana started eating rice and rice. He spoke in such a way that people of Telangana started eating rice only after the advent of Telugu Desam Party.
Video
Chandrababu's comments are facing severe criticism from the people of Telangana. Chandrababu's stand against the formation of Telangana state made TDP almost nameless in Telangana. Many TDP leaders from Telangana joined BRS and other parties. Telangana PCC President Revanth Reddy is from TDP.
With Chandrababu's comments, it is being heard that the attempts to expand TDP in Telangana have come to naught. It is heard that Chandrababu has fueled the fire regarding the sentiments of the people of Telangana. In the last elections, TDP could not achieve any results despite its alliance with Congress. Political analysts are thinking that because of the alliance with Chandrababu, the Congress party could not make a foothold in Telangana and the Congress has lost.
Last Updated Feb 27, 2023, 4:52 PM IST
.