Police today produced TDP leader Pattabhi before the judge in connection with the Gannavaram incident.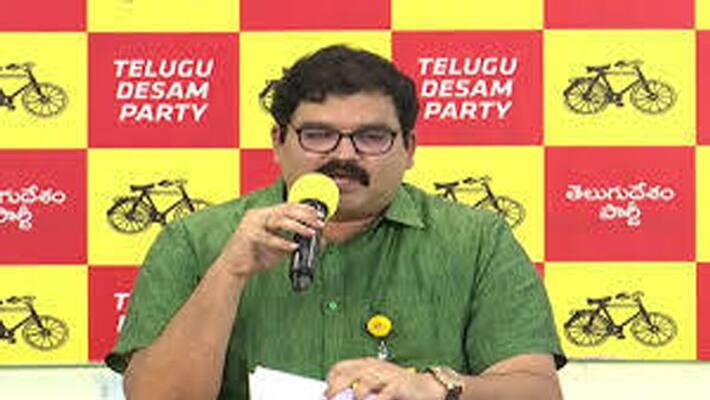 First Published Feb 22, 2023, 10:53 AM IST
Gannavaram: TDP spokesperson Pattabhi was produced by the police in the court of Gannavaram Additional Junior Civil Judge on Wednesday. The police registered a case against Pattabhi and 15 others in connection with the clash between TDP and YCP cadres in Gannavaram on the 20th of this month. Party leaders say that the police detained Pattabhi who was going to submit a petition along with the DGP regarding the attack on the TDP office in Gannavaram. A clash took place in Gannavaram because of Pattabhi's provocative remarks. SP Joshua announced on Tuesday.
In the wake of the Gannavaram incident, the police produced Pattabhi and 15 others in the Gannavaram court yesterday. However, Pattabhi complained to the judge that he was subjected to the third degree at Thotlavallur police station. The judge ordered Pattabhi to undergo a medical examination. As a result, examinations were conducted for Pattabhi at Guntur GGH on Tuesday. Police will provide the report of these examinations to Gannavaram Additional Junior Civil Judge.
The police came back to the court after conducting medical tests on Pattabhi at Guntur hospital. But the court time was already over. As a result, the police kept the pattabhi at the Gannavaram police station on Tuesday night.
Also read: Taking me to a dark room and crushing me… Third degree of police against me: TDP leader Pattabhiram
Members of MLA Vallabhaneni Vamsi attacked the TDP office in Gannavaram on Monday evening. The furniture in the party office was destroyed. A car in the party office premises was set on fire. Stone pelting took place between TDP and YCP members. Gannavaram CI sustained head injuries in these attacks. TDP leader Chinna's car was also set on fire by the Vamsi community. In protest against these attacks, TDP ranks staged a rally on the Vijayawada-Hyderabad national highway. A large number of vehicles have come to a standstill due to this rastaroko. The police dispersed the TDP ranks that came down to Rastaroko.
Last Updated Feb 22, 2023, 10:53 AM IST
.