Reliance Industries' entry into the soft drink market with Campa Cola opened the cola war. Famous international brands Coca-Cola and Pepsi are facing pressure from Reliance. Keeping in view the upcoming summer, Coca-Cola is ready to reduce the prices on cool drinks.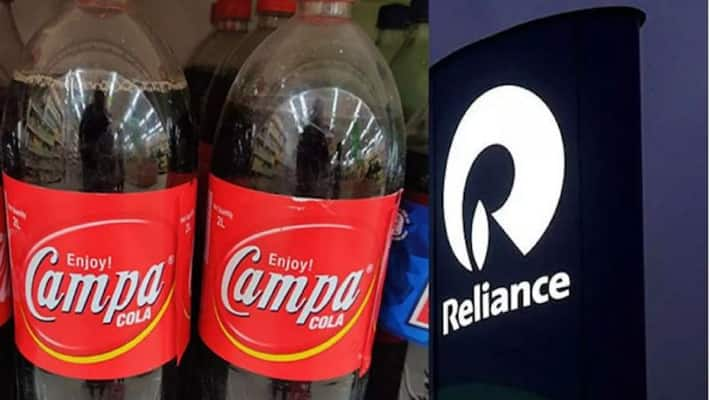 First Published Mar 17, 2023, 3:50 PM IST
Mukesh Ambani, chairman of Reliance Industries, Asia's richest man, is constantly expanding his business. To enter the cola market last year, Reliance announced the acquisition of the most popular brand, Campa Cola, and the launch of three flavors in the market. Campa Cola made a strong entry into the market on the occasion of Holi. With this, a price war has started in the cola market keeping in mind the upcoming summer. Other companies started to reduce the prices of their products in order to survive the competition of Campa Cola.
The Campa Cola deal was done by Reliance Consumer Products in 2022 from Pure Drink Group for Rs 22 crore. After this deal, it had earlier planned to launch the product for Diwali, but it has extended the launch till Holi 2023. Recently, this 50-year-old iconic beverage brand launched Campa Cola in orange and lemon cola flavors. It will compete directly with Pepsi and Coca-Cola sprites already in the market.
Coca Cola has slashed the price of Campa Cola
After Campa Cola entered the market with three flavors, pressure began to appear on other companies dominating the cola market. Meanwhile, the demand for soft drinks will increase due to the onset of summer. With this Coca-Cola has decided to reduce the prices of its products, according to Business Standard, the company has reduced the price of a 200 ml bottle to Rs. 5 reduced.
Price reduction in these states
After the Coca-Cola company's decision to reduce the price, a 200 ml bottle has been reduced to Rs.10 from Rs.15 earlier in states like Madhya Pradesh, Telangana and Maharashtra. Apart from this, the crate deposit paid by retailers to store Coca Cola glass bottles has also been waived. It is usually Rs. 50 to Rs. Up to 100.
Campa Cola re-entry with a great Indian Test bang..
Campa Cola is India's own brand in the soft drinks segment. Pure Drink Group was the distributor of Coca-Cola in India from 1949 to the early 1970s. After that, after Coca-Cola exited the country, Pure Drinks launched its own brand, Campa Cola, which became the top brand in the sector within a short period of time. Its slogan 'The Great Indian Taste' was very popular at that time. But after the re-entry of Coca-Cola and Pepsi into the Indian market in the 90s, Campa Cola's sales fell. It slowly disappeared. But now Reliance is making a strong re-entry into the Indian market of Campa Cola.
Last Updated Mar 17, 2023, 3:50 PM IST
.