Hyderabad: India Meteorological Department has revealed that Andhra Pradesh is likely to receive rains from 16th to 20th of this month due to a trough formed by westerly winds at a height of 5.8 km to 7.6 km above sea level. Also, IMAD has said that it will rain in many districts of Telangana from 16th of this month.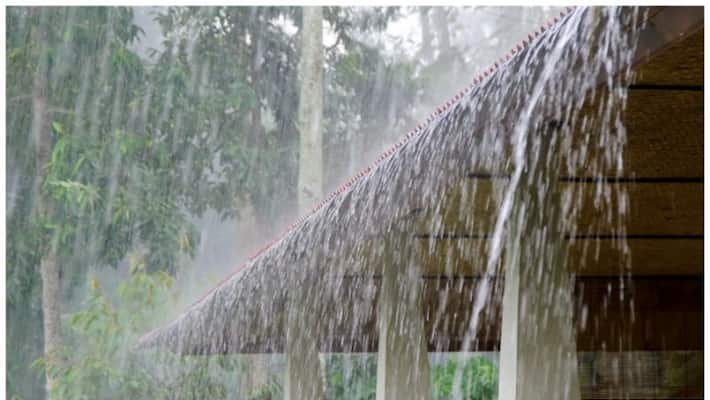 First Published Mar 12, 2023, 3:41 PM IST
Rain forecast for Telangana, Andhra Pradesh: IMD has given a cool word to the people of two Telangana states who are suffering from heat and drought. Andhra Pradesh and Telangana will receive rain next week. The Indian Meteorological Department (IMD) has revealed that rains are likely to occur in Andhra Pradesh from 16th to 20th of this month as the trough formed in the Bay of Bengal at a height of 5.8 km to 7.6 km has spread across Chhattisgarh, Vidarbha, Telangana and North Interior Karnataka from Bihar.
On 16th of this month, another trough will form over eastern India and another surface circulation will form over southern states, said the Meteorological Department. This effect changes the direction of the winds. At present, winds are blowing from the east and south-east directions in the state. In four days, these winds are likely to change direction and blow from the south, resulting in light to moderate rains in all parts of the state from 16 to 20, said the IMD bulletin.
On the other hand, there is a possibility of formation of cumulonimbus clouds and strong winds are expected in the areas where they are formed. At present, the day (maximum) temperatures are 2-4 degrees below normal in many parts of the state. The IMD has predicted that these temperatures will continue for the next five to six days.
Amaravati Meteorological Center Director S.Stella advised the farmers that there is a danger of damaging the crops due to the rains in the state and to take necessary measures to save the crops at the harvest stage.
Rains in Telangana too..
The IMD said that Telangana will also experience rains in the coming week. It will rain in many districts of the state from 16th of this month. The IMD bulletin stated that the trough is covering from Chhattisgarh to Vidarbha and Telangana to Karnataka and low-level winds are blowing into Telangana from east and south-east directions.
Last Updated Mar 12, 2023, 3:42 PM IST
.