AP CM YS Jagan opined that the state governor has shown the coordination of constitutional systems in practice. The government organized a farewell meeting for AP Governor Biswabhushan today.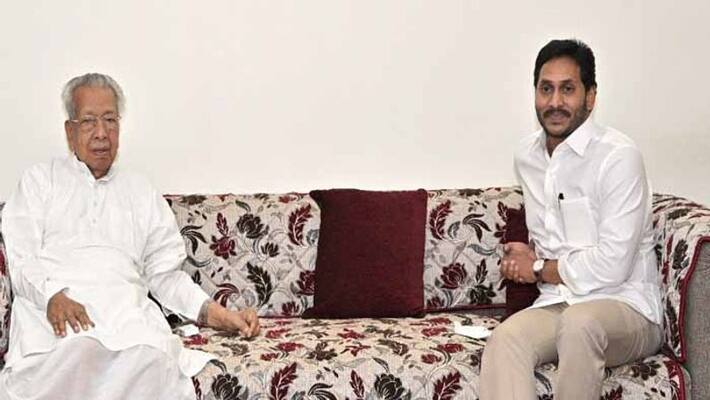 First Published Feb 21, 2023, 1:13 PM IST
Vijayawada: AP CM Jagan said that Governor Biswabhushan stood by the development of the people of the state like a father and an elder. Andhra Pradesh Governor Biswabhushan Harichandan has been transferred as the Governor of Chhattisgarh. With this, a farewell meeting was organized in Vijayawada today on behalf of the government. AP CM YS Jagan, many ministers and officials participated in this program. Jagan spoke on this occasion. CM Jagan said that the Governor fully cooperated with the people's government formed in the state.
The CM said that Biswabhushan Harichandan has brought fullness to the governorship system. He said that the coordination in the constitutional system has been shown in practice. CM Jagan reminded that we have been seeing a lot of news recently about the relations between the state governments and the governors. But the CM opined that the situation in the state is different because of Biswabhushan.
Harichandan was elected to the Odisha Assembly five times. CM Jagan mentioned on this occasion that Biswabhushan played a key role in the Odisha Bar Association. The CM expressed his wish that Biswabhushan Harichandan would serve the people for a hundred years with good health. On behalf of the people of the state, he expressed his heartfelt thanks to the governor. . The CM said that Governor Biswabhushan Harichandan is an educationist and legal expert. Later, CM Jagan honored Governor Biswabhushan Harichandan.
Last Updated Feb 21, 2023, 1:13 PM IST
.