Famous yoga guru Baba Ramdev made controversial comments against Muslims and minorities. Protesting against his statement, he lodged a complaint in many police stations in Rajasthan. A case has been registered against Swami Ramdev at Chauthan police station in Barmer district for inciting religious sentiments.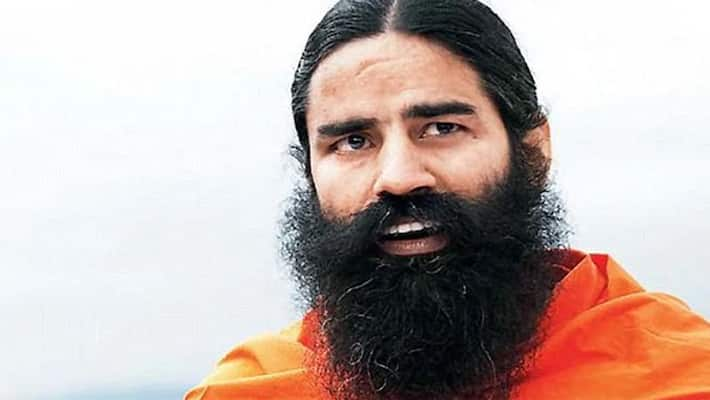 First Published Feb 5, 2023, 10:41 PM IST
Famous yoga guru Baba Ramdev made controversial comments on Muslims and minorities. The matter was aggravated by controversial comments made on other religions. In this order, an FIR was registered against Ramdev at the Chauthan Police Station in Rajasthan. A case was registered against Baba under various sections like inciting religious sentiments and provoking people of other religions. Based on the complaint, Chauthan police registered a case and started investigation.
On the other hand, the Muslim community has demanded that a petition should be submitted to the ADM in the name of the CM before one day on Saturday. Mathina Khan, son of Pathai Khan, a resident of Goro Ka Tala Dhanau, filed a complaint with the police on February 5. Baba Ramdev has made deliberately controversial comments about Islam, its followers and people who believe in the faith of Islam. It has also hurt the religious sentiments of crores of followers who have faith in Islam, and also.. Baba Ramdev's comments have increased the distance between different religions and destroyed the harmony, the police have registered a case under various sections.
What happened so far..?
Yoga guru Baba Ramdev made controversial remarks against Islam and Christians while addressing a religious gathering in Barmer on February 2. He said that Islam means prayer, and only prayer is important. After namaz..what do they do..? Whatever they do..? Everything is justified. Whether they kidnap Hindu girls or become extremists in the name of jihad, do whatever you feel like doing, but pray 5 times a day. Then sensational comments were made that everything was justified.
The minority commission chairman is unhappy
Rajasthan Minorities Commission Chairman and Congress MLA Rafeeq Khan strongly opposed Baba's statement. It is described as a big conspiracy. Speaking to the media, Rafiq Khan said that Ramdev's companies were progressing with the blessings of the central government, and that is why he was sent to spread communalism and casteism in Rajasthan. They came to Rajasthan with a conspiracy. It is very shameful for a yoga teacher to make wrong comments even against a religion. No religion teaches enmity. Central government and Prime Minister Narendra Modi demanded action against Baba Ramdev.
Asaduddin Owaisi party alert
Asaduddin Owaisi's party All India Majlis-e-Ittehadul Muslimeen (AIMIM) strongly condemned Baba's controversial speech against the Muslim community. Protesting in the streets. Opposing Baba's controversial statement, the party has written to Chief Minister Ashok Gehlot demanding legal action. It has warned that if the government does not take any action, there will be massive protests across the state. Demanding legal action against Baba Ramdev, people from the Muslim community led by AIMIM party member Maulana Barkat Ali submitted a petition to the District Collector in the name of the Chief Minister.
Last Updated Feb 5, 2023, 10:41 PM IST
.