The central government has expressed concern that corona cases are suddenly increasing in six states including Telangana and immediate precautions should be taken. Wrote letters to Telangana, Maharashtra, Gujarat, Tamil Nadu, Kerala and Karnataka.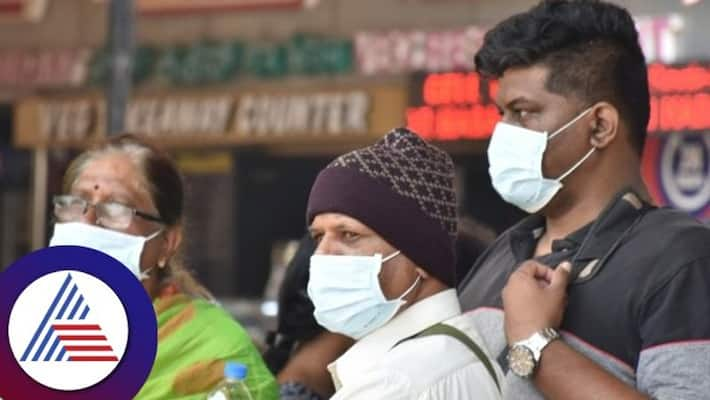 First Published Mar 16, 2023, 8:08 PM IST
Hyderabad: The central government has written a letter to six states including Telangana saying that the cases of Corona are increasing suddenly and they should focus on controlling them. The Union Health Department has written to Maharashtra, Gujarat, Telangana, Tamil Nadu, Kerala and Karnataka. Special attention should be given to testing, treating, tracking and vaccination.
Corona cases are increasing in some states. These numbers indicate that there is a sudden increase in cases locally. Therefore, preventive and preventive measures should be taken to prevent cases from spreading locally. The Center said that we should take care not to let the successes we have achieved in the fight against Corona come to nothing.
It is very important for states to take precautionary measures. Action must be taken if cases are being reported rapidly in any area. Control measures should be taken at the micro level, i.e. at the district level and at the sub-district level,' she explained.
Corona cases crossed 700 mark on Wednesday. For the first time after four months (734) cases were reported at this level. The Central Health Department disclosed these details on Thursday morning.
Also Read: Paper Leak.. TSPSC Sensational Decision, Change in Question Papers for Exams to be held in April
Meanwhile, 54 new corona cases were reported in Telangana on Wednesday. Out of this 40 cases have been registered in the capital city itself. The previous day i.e. Tuesday, 52 cases were registered in our state.. It is noteworthy that 30 cases were in Hyderabad.
Last Updated Mar 16, 2023, 8:08 PM IST
.