Rajamouli's films are changing with Oscar winning for RRR. One calculation for Oscar related to the film with Mahesh Babu will become another calculation for Oscar later. The sky becomes the limit.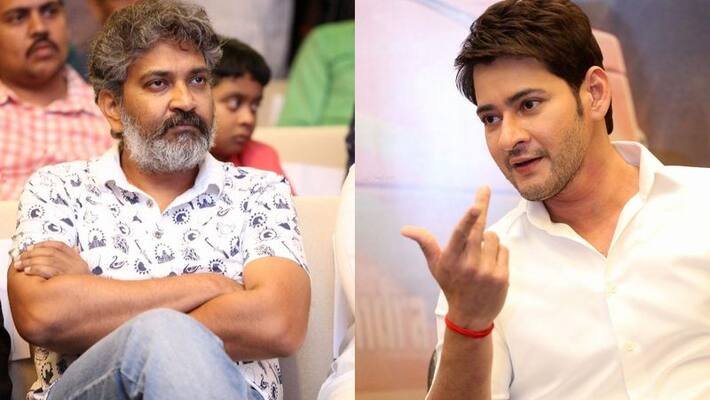 First Published Mar 14, 2023, 6:28 PM IST
Indian cinema's Oscar dream has come true. "RRR" won the Oscar. The song "Natu Natu" won the Oscar. The dream of Indians has come true. This Oscar is the result of Rajamouli's wonderful creation, NTR and Ramcharan's wonderful dance, Keeravani's wonderful music, Chandra Bose's wonderful lyric, Prema Rakshit's masterful dance composing, Rahul Sipliganj's and Kalabhairav's voice, and special appreciation.
Meanwhile, with Rajamouli's "RRRR" winning the Oscar, he became a craze not only in India but also internationally. The market has grown. With this, there are huge expectations on the next movie. Rajamouli's film is not only Indians, but now international audiences are also waiting. With this, a kind of pressure and a kind of responsibility has now come on Rajamouli. With this, many equations related to the next movie are going to change. At the same time many calculations are going to change. The sky is the limit for expectations.
Jakkanna is going to do a movie with Mahesh Babu next. He has already announced this movie many times. But it did not come officially. An announcement is likely to come after the "RRR" fever is over. But currently the script for this movie is being prepared. It is known that this script is in the preliminary stage. Rajamouli and father Vijayendra Prasad discussed this as an idea. Vijayendra Prasad is responsible for scripting it. It is reported that currently 20 to 30 percent of the script has been completed and there is still a lot to be done. It is known that it will take more than a year for Mahesh's film to be released after the script is ready.
Rajamouli has already revealed that this film is going to be made as an international action adventure. He said that the movie will be in the background of African forests. Mahesh looks like an adventurer. In this, Rajamouli wanted to work with international actors and international technicians. But before that there was a doubt as to how to bring all of them. Moreover, Rajamouli has questions whether it is possible to get such a budget and whether the film will reach the expected range. But with one Oscar, all those calculations changed.
In the background of Oscar, many things that he thought are going to change in favor. Moreover, the range of this movie is also going to be increased. Rajamouli is expected to make this film with a budget of around one thousand crores. Recovery is also very important if that level of budget is being set. Market range should be increased. Now that range has come with Oscar. This did not affect the budget. Moreover, there is a chance that international production houses will be a part of it. With this, there is a possibility that he will increase the range of the movie with Mahesh Babu. There is a possibility to take international actors and technicians as he thought. If this is the case then it can be said that Mahesh's film will not be an ordinary Indian film. Sky is the limit for Mahesh-Rajamouli movie. It can be said that the Rajamouli affair will not matter before the Oscars, but after the Oscars.
Last Updated Mar 14, 2023, 6:28 PM IST
.