The Telangana government has said that it is handing over the temporary responsibilities of RERA to CS Shantikumari. It said that Shantikumar will hold the responsibilities till the formation of permanent authority.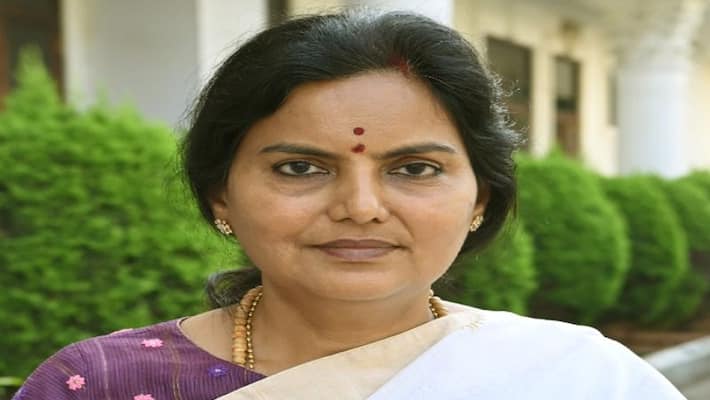 First Published Mar 4, 2023, 7:27 AM IST
Hyderabad: Telangana government has temporarily handed over the responsibilities of Telangana Real Estate Regulatory Authority RERA to CS Shantikumari. He said that CS Shanti Kumari will look after these responsibilities till the permanent authority of RERA is formed. On Friday, Municipal Administration Special Secretary Arvind Kumar issued a notification under the Telangana Real Estate (Regulatory Development) Act, 2016 handing over the responsibilities to Shanti Kumari.
It is known that as part of the formation of the permanent authority, notifications have been issued and applications have been received for the appointment of the chairman and two members. Meanwhile, there were speculations that former CS Somesh Kumar, who was transferred from Telangana to AP, will be given this responsibility. There were whispers that he was hoping for this position.
One died after falling from the building in MLA's farmhouse, another died of a heart attack…
Meanwhile, State Governor Tamilisai Soundarya Rajan lashed out at CS Shanti Kumari on Twitter. On March 2, the Telangana state government filed a writ petition in the Supreme Court regarding bills pending with Governor Tamilisai Soundarya Rajan. The very next day on March 3rd, Governor Tamilsai lashed out at the CSI. The present CS Shanti Kumari was criticized for not following the minimum etiquette after taking charge as the Chief Secretary of the state government.
He said that she did not come to Raj Bhavan and did not talk on the phone even for minimum courtesy. The governor is of the opinion that if we sit down and discuss, all the problems will be solved, but it seems that there is no need for a solution. Moreover, she once again criticized the fact that it is closer to Raj Bhavan than Delhi.
Last Updated Mar 4, 2023, 7:27 AM IST
.