It is known that BRS MLC Kalvakuntla Kavitha will attend the Enforcement Directorate's inquiry today in the Delhi liquor scam. In this order, the BRS leader reached Delhi in a big way to support her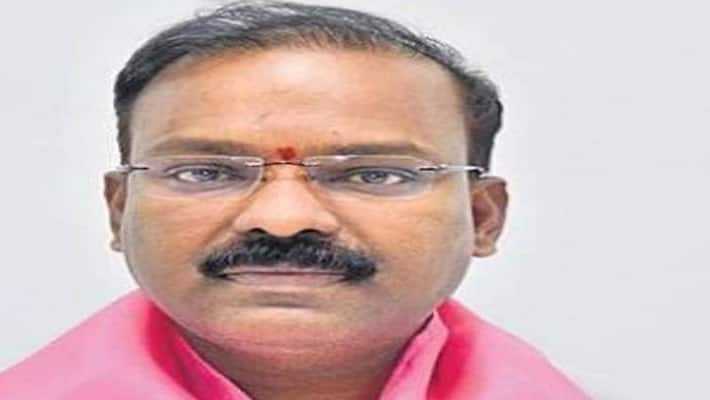 First Published Mar 11, 2023, 10:46 AM IST
It is known that BRS MLC Kalvakuntla Kavitha will attend the Enforcement Directorate's inquiry today in the Delhi liquor scam. In this order, the BRS leader reached Delhi in a big way to support her. On this occasion, BRS MP Venkatesh leader made key comments. He said that it is ridiculous to say that Kavita has a role in the making of Delhi's liquor policy. They are all false allegations. He said that Kavitha is ready to bravely face the ED investigation because she has not done anything wrong. He said that these false allegations will be dealt with legally. The Delhi Police were angry that they were doing an over-operation. He said that Kavita's initiation in Delhi regarding women's reservation has received support across the country.
Meanwhile, BRS MLC Kalwakuntla Kavitha will go to the ED office in Delhi today at 11 am in connection with the Delhi liquor scam. In the context of Kavita's ED investigation… she has already held several rounds of discussions with the legal team. At present Telangana Additional AG is also in Delhi. Along with KTR and Harish Rao, many Telangana ministers and BRS chief leaders have already reached Delhi to support Kavitha. Currently, Kavita is staying at KCR's residence in Delhi.. BRS leaders and activists are reaching there in large numbers. Due to this, there was an atmosphere of tension.
On the other hand, heavy security arrangements are also being made at the ED office in Delhi. Section 144 was imposed in the vicinity of the ED office. BRS leaders and activists are making heavy security arrangements to prevent them from reaching the ED office. Barricades have been set up everywhere. But the ED has issued summons to Kavitha to appear for the hearing on the 9th of this month. Kavitha informed ED that she would not be able to attend the hearing on the 9th due to initiation and other preliminary programs in Delhi on women's reservation. In this order, today (March 11) they are ready to attend the hearing. Further, it is likely that the ED officials will interrogate Kavitha along with Arun Ramachandra Pillai during today's hearing. There is a lot of tension in the background of speculations that the ED is likely to arrest Kavitha.
Last Updated Mar 11, 2023, 10:46 AM IST
.