It is known that hero Dhanush and Aishwarya Rajinikanth announced their separation last year. News came in October that they are going to meet again. But now the news that they are breaking up again is causing a stir.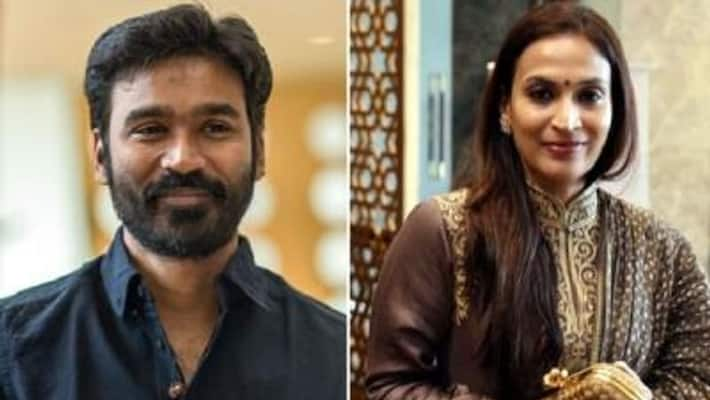 First Published Mar 14, 2023, 5:02 PM IST
It is known that Dhanush and Aishwarya Rajinikanth announced last year that they are saying goodbye to 18 years of married life and separating. To this extent, they also shared a note. But the news came that they are going to meet again. It was reported last October that they had decided to cancel Divers and get back together. Rajinikanth said that a compromise was reached between the two and everything was set.
But now once again these two are ready to separate. These two filed an application for divorce in the City Civil Court of Chennai. It seems that Dhanush wants to break up with Aishwarya Rajinikanth for another girl. But it is noteworthy that Umair Sandhu, an overseas critic who is under criticism, tweeted this. Recently Umair Sandhu has been announcing shocking and sensational things in the name of breaking. Especially movie heroes are targeting affairs and quarrels. With this, his posts are becoming a hot topic.
And now the news about Dhanush and Aishwarya Rajinikanth has also become a hot topic. The news that these two are ready for divorce once again becomes a sensation. And whether this is true is a big question. Comments are heard that Umair Sandhu is making such controversial comments for his popularity. The fans of the respective hero-heroines are making fun of him. They are trolling by using boohoo. But ignoring all this, these overseas critics are causing a stir with shocking posts. And these posts are spreading rumors rather than being true. It is becoming a hot topic.
Last Updated Mar 14, 2023, 5:02 PM IST
.