The Telangana High Court heard the encounter of Disha accused today. Amicus curiae Prakash Reddy asked to register a case against the police who committed N counter.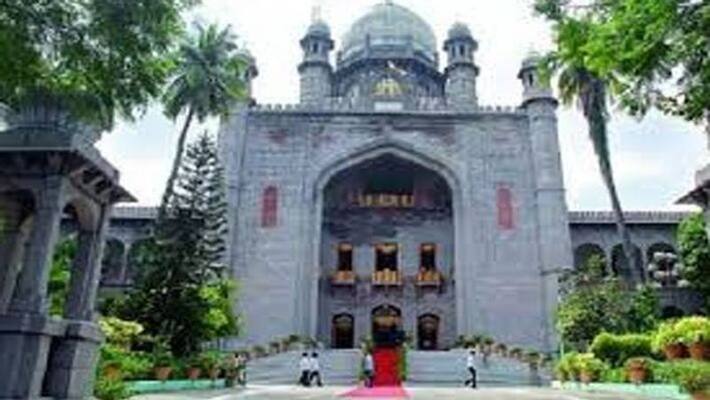 First Published Mar 6, 2023, 4:35 PM IST
Hyderabad: Amicus curiae Desai Prakash Reddy requested the Telangana High Court to register a case of murder against the policemen who encountered Disha's accused. Prakash Reddy requested the High Court to investigate the case with an independent investigation agency. However, the counsel for the government asked for time to hear the arguments in this regard. The Telangana High Court adjourned the hearing of this case to 29th of this month.
On November 28, 2019 night Disha was raped by four accused at Chatan Pally underpass near Shad Nagar. After that Disha's body was doused with petrol and burnt there. The four accused were arrested by the police two days after the incident. Jollu Siva from the joint Mahbubnagar district. Jollu Naveen, Chintakunta Chennakeshavulu and Mohammed Arif were arrested by the police. While the accused were kept in the Shad Nagar police station, a large number of people came to the police station and demanded that the accused should be handed over to them.
The police brought four accused to Chatan Palli to reconstruct the scene of this case. At this time, the police announced that the encounter took place when the accused were trying to escape. Disha accused encounter took place on 6th December 2019. The civil rights association leaders filed a petition in the Supreme Court on this encounter. The Supreme Court constituted the Sirkurkar Commission to investigate this petition.
Also read: Disha Accused Encounter Case: Appointment of Desai Prakash Reddy as Amicus Curiae
The Sirkurkar Commission has successfully conducted an inquiry into the encounter of Disha accused. The commission concluded that this encounter was a hoax. The commission also suggested that a case of murder should be registered against the policemen involved in this encounter. The Supreme Court ordered the Telangana High Court to conduct the trial of this case. Telangana High Court will hear this case.
Disha has appointed senior advocate Desai Prakash Reddy as amicus curiae on the Sirpurkar Commission report on the encounter of the accused on 4th July 2022. Amicus curiae Prakash Reddy heard his arguments in the hearing held today.
Last Updated Mar 6, 2023, 4:35 PM IST
.