Breathing in polluted air can have a bad effect on the lungs. Moreover, there is a possibility of long-term problems related to the brain, kidneys and liver.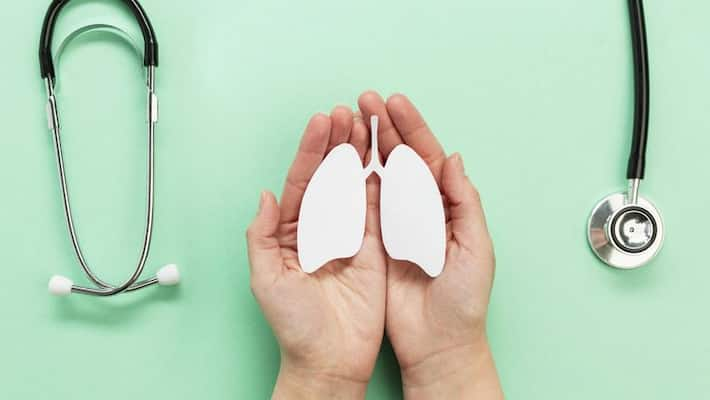 First Published Feb 13, 2023, 2:42 PM IST
Air pollution causes many diseases. Especially it damages organs like brain, kidneys and liver. Motor vehicles, factories and flares are common sources of air pollution. Air pollution poses an even greater threat to our lungs. Breathing in polluted air every day can seriously damage the health of the lungs. Moreover, it makes organs like brain, kidney and liver vulnerable to chronic diseases. Some tips are very helpful to clean the lungs from waste and improve their health. That is..
Aerobic exercises
Regular aerobic exercise improves your lung capacity. Aerobic exercises include running, walking, cycling, swimming, dancing, boxing, and tennis. They also reduce other health problems.
Vitamin D
Adding vitamin D to your daily diet can improve lung health. A study conducted by The Lancet revealed that increasing the levels of vitamin D in the body can prevent asthma from requiring corticosteroid treatment. Vitamin D is commonly found in animal products such as salmon, eggs, and sardines. Vitamin D can also be obtained from sunlight.
Breathing exercises
Breathing exercises also improve lung function. A study revealed that daily breathing exercises can lower blood pressure. Taking deep breaths 30 times a day can keep high blood pressure under control. Lungs are also healthy.
Healthy foods
To keep the lungs healthy, eat foods that are low in carbohydrates and high in healthy fats. Eat foods that contain anti-inflammatory antioxidants to reduce inflammation of the airways. Berries, dark chocolate, turmeric keep your lungs healthy.
Last Updated Feb 13, 2023, 2:42 PM IST
.