Broccoli is a storehouse of nutrients. Health experts say that eating it regularly has many health benefits. That is..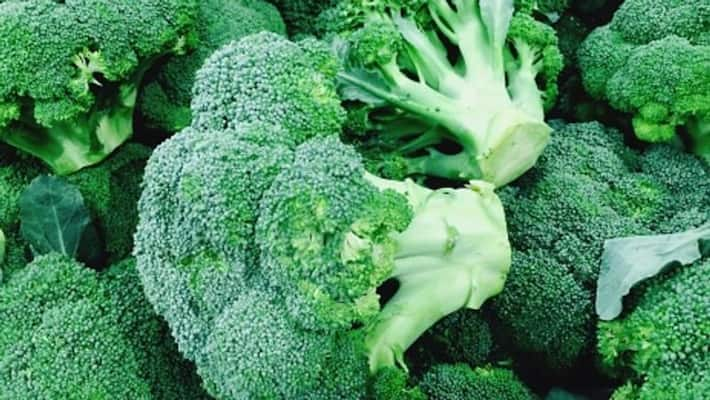 First Published Mar 19, 2023, 2:38 PM IST
Broccoli is very good for our health. It is rich in many nutrients including vitamin C, vitamin K, vitamin A, folate, calcium, phosphorus, antioxidants, fiber and protein. The powerful antioxidants in broccoli not only reduce oxidative stress but also prevent diabetes, some types of cancer and chronic diseases.
A balanced diet can reduce many health problems. Broccoli also has it. Broccoli keeps the heart healthy. Antioxidants in broccoli help lower bad cholesterol. This reduces the risk of heart disease to a great extent. Bad cholesterol levels and triglycerides increase the risk of heart disease.
Broccoli is also rich in potassium. This nutrient helps in heart health. It also reduces the risk of high blood pressure. High blood pressure is the main cause of heart attack and stroke.
Broccoli is high in fiber content. It helps prevent constipation. It also keeps the gut healthy. It also helps promote healthy bacteria in the colon. Fiber improves the functioning of the digestive system.
Broccoli also has the ability to boost our immune system. According to researchers, broccoli can also help prevent vision loss to some extent. It is especially helpful in preventing age-related vision loss.
Broccoli is very beneficial for people with ulcerative colitis and irritable bowel syndrome (IBS). Gut health improves if they consume broccoli. A 2017 study published in J Funct Foods found that people who ate a nutritious diet, including broccoli, had better gut microbiomes.
According to Healthline, the nutrients and plant compounds in broccoli help reduce skin and psychological problems caused by aging. These help improve brain function.
Last Updated Mar 19, 2023, 2:38 PM IST
.