GHMC Mayor Gadwala Vijayalakshmi reacted to the incident of the death of a five-year-old boy in the attack of dogs in Amberpet. She said that we will focus on the areas where there are more dogs.. She said that more than 4 lakh dogs have been sterilized already.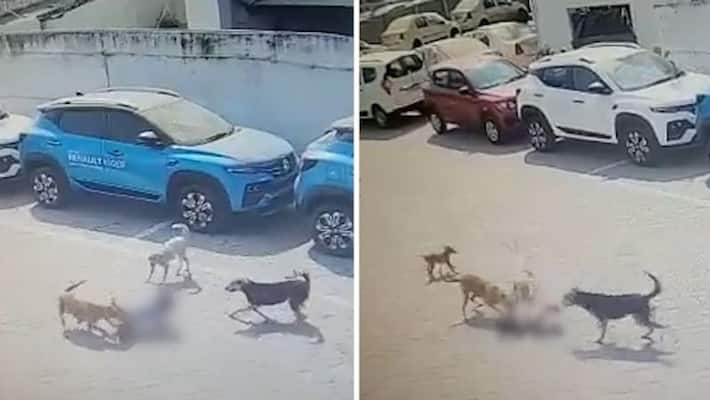 First Published Feb 21, 2023, 4:45 PM IST
Hyderabad Mayor Gadwala Vijayalakshmi said that incidents like Amberpet will not happen again. On that day, she held an emergency meeting with Zonal Commissioners and officers under GHMC. Speaking on this occasion, Vijayalakshmi commented that the dogs attacked the boy due to hunger. The mayor clarified that he will focus on the areas where there are more dogs. Vijayalakshmi revealed that more than 4 lakh dogs have already been sterilized.
Earlier, Minister Talasani Srinivas Yadav reacted to the Amberpet incident. He said that a special meeting will be held on 23rd on the problem of stray dogs and monkeys in the city. Srinivas Yadav said that he will discuss the steps to be taken with the GHMC and veterinary officials.
ALSO READ: Five-year-old girl killed in stray dog ​​attack.. Criticism of administration, emergency meeting of GHMC
Meanwhile, five-year-old Pradeep from Hyderabad's Amberpet went to his work area with his father on Sunday. But as the father was working, he was walking to his elder sister who was nearby. Meanwhile three stray dogs surrounded the child. The boy panicked as they screamed and attacked. No matter how hard the girl tried to escape, she was unsuccessful. The dogs attacked the child and bit their mouths.
The dogs seriously injured the girl before Pradeep's father came there. As a result, Babu was taken to the nearest hospital. The doctors who examined him said that he had already died, and the parents were crying. Scenes related to the attack of dogs on a child were recorded on a nearby CCTV camera and are going viral on social media. Minister KTR also expressed shock over this incident. He said that steps will be taken to eliminate stray dogs.
Last Updated Feb 21, 2023, 4:45 PM IST
.