A vehicle that was returning from a visit to God met with an accident in Rajasthan. Four people died in this incident. Three others were injured. Two people were killed and 12 others were injured when a bus overturned in Jammu and Kashmir.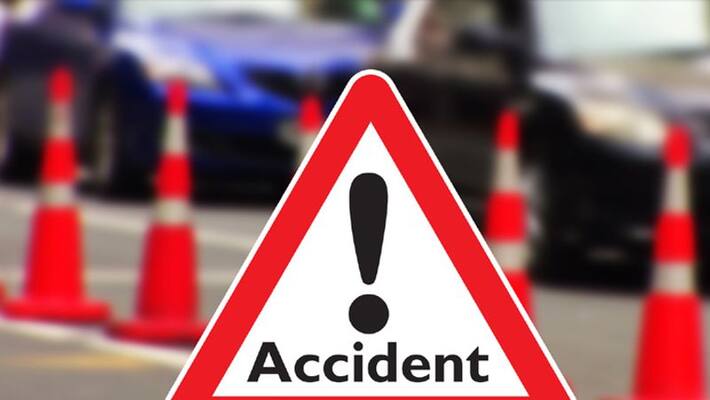 First Published Mar 2, 2023, 4:19 PM IST
A terrible road accident took place in Rajasthan. Four killed after a van collided with a truck in Tonk district. Three of them are from the same family. Three others were injured in the same accident. The Rajasthan incident took place at the Devdawas crossing on the national highway.
Big shock to BJP in Maharashtra.
Devotees from Deoli performed pooja at the Khatu Shyam temple and started their journey back home in the van. But when the van reached the Devdawas crossing, it collided with a truck. Four people died on the spot in this incident. Three others were injured. The police immediately reached the spot after receiving information about the accident. SHO Radhakishan Meena said that the dead bodies were shifted to the nearby hospital mortuary. The injured were taken to the district hospital for treatment. The deceased have been identified as Manish Sharma, his wife Ishu, brother Amit and van driver Ravi.
UP Police may kill me in an encounter.. – Accused in Supreme Court Umesh Pal murder case
Meanwhile, a private mini bus going from Budhal to Kandi overturned in Rajouri district of Jammu and Kashmir. Authorities said that the incident took place near Phani Tran village around 11.30 am. Two people lost their lives in this accident. 12 others were injured. Kandi Block Medical Officer Dr. Iqbal Malik said that the injured were shifted to the local community health center. The deceased have been identified as Shakeel Ahmed of Kewal and Badr Hussain of Kandi.
A similar incident took place in Madhya Pradesh on 24th of last month. A bus overturned after hitting a divider in Linga village of Narsinghpur district. Three people died in this incident. 24 others were injured. Six of them were seriously injured. According to Kareli Police Station Inspector Akhilesh Mishra, the bus was returning from a wedding ceremony. In this order, when it reached near Linga village late at night, it hit the divider on the road. The bus overturned.
Hekani Jakhalu, who created history in the Nagaland elections, entered the records as the first woman MLA
Three persons namely Karthik Gurjar (16), Pahalwan Sarathe (60) and Udayaram Thakur (55) died on the spot in this accident. Their bodies have been sent for post-mortem by the police, news agency 'PTI' reported. A total of 24 passengers were injured in this accident. Six seriously injured people were admitted to the district hospital. Others with minor injuries were treated at Kareli Primary Health Centre. The police initially confirmed that the accident happened because the bus was driving on the wrong route.
Last Updated Mar 2, 2023, 4:19 PM IST
.