Colors are not only thrown on Holi.. In addition to that, fists are also thrown. After shedding blood, they hug and wish for the festival. This strange custom has been followed in Nizamabad district for hundreds of years.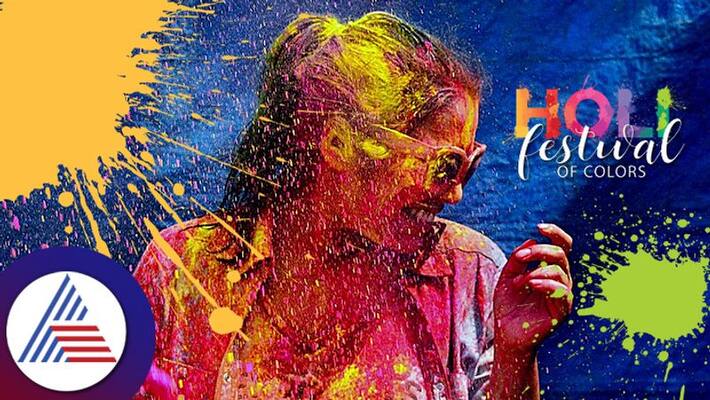 First Published Mar 8, 2023, 2:10 PM IST
Hyderabad: Holi festival means colorful. Colors are seen everywhere. Everyone, young and old, is immersed in the colors till noon. But, in that village in Telangana, blood should be shed on Holi Nadu. They will see each other's blood. That blood is wiped away with the ashes of Kamu. After that they move together saying everything bhai bhai. This strange custom is found in Hunsa village of Salura mandal of Nizamabad district.
Every year when Holi comes here, fist festival is celebrated on that day. Elders say that this custom has been there for about a hundred years. As part of this, if Holi celebrations are held with colors in other villages on Tuesday too, here in addition to that, fist festival is also held.
People played Holi in that town on Tuesday. Later in the evening in front of the Hanuman temple they prepared to punch and receive. A rope was tied and the crowd split in two. They threw punches at each other. The place where the blood came was wiped with the ashes formed after the cremation. This game lasts for five to ten minutes.
Also Read: Actions taken by BJP faction.. Part of conspiracy against KCR..: Reaction of Ministers on ED notices to Kavitha
After the fist-throwing ended on Tuesday, they immediately hugged each other and wished each other the best of Holi. Before this event wrestling competitions were held in the outskirts of the village.
Even if there are injuries, the villagers do not stop holding fistfights. Because.. the locals think that if the fist-pumping program is not organized, it will bring bad luck to the village. Even those who have migrated far from the village for this event come back and watch the entire festival with interest.
Last Updated Mar 8, 2023, 2:10 PM IST
.