A fire incident took place in Visakhapatnam Gajuwaka HPCL today evening. Fire engines are burning.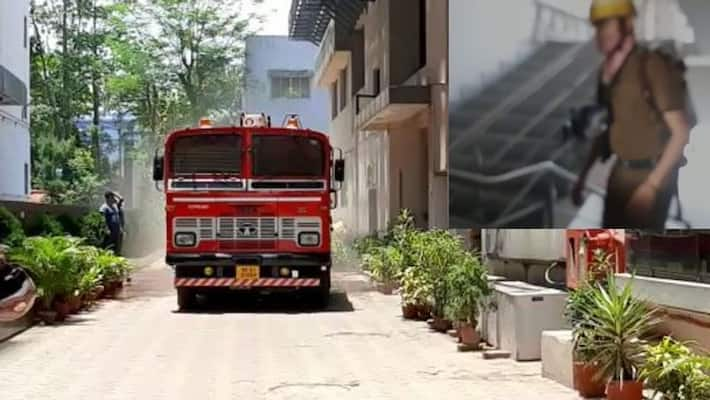 First Published Feb 13, 2023, 3:54 PM IST
Visakhapatnam: A fire broke out at Gajuwaka HPCL in Visakhapatnam on Monday. The fire broke out due to the burning of hydrocarbon wastes. Heavy smoke is emitted due to these fires. After learning about the fire incident in HPCL, the firemen are putting out the fire in HPCL.
Fire accidents are taking place in many industries across the country recently. Fire accidents are happening due to explosion of reactors and other reasons.
On the 6th of this month, there was a fire accident at Potaram Industrial Estate, Jinnaram Mandal, Sangareddy District, Telangana State. The Leo Pharma industry is on fire. Firefighters had to work hard to put out the fire. On the 31st of last month, there was a fire accident in the cement industry at Mathampally in Suryapet district. Two workers died in this incident. On January 19 this year, there was a fire accident in Deccan Mall, Secunderabad. Six floors were damaged in this accident.
Also read: Blast in Bhudanpochampally SVR factory: Workers run away in fear
On January 6 this year, a fire broke out at Mylan Industry in Gaddipotharam in Sangareddy district. Three workers died in this accident. A fire accident occurred in a factory in New Delhi on 13th of this month. A fire accident occurred in a building in Dhanbad, Jharkhand on 31st of last month. Eight people were burnt alive in this incident.
Last Updated Feb 13, 2023, 4:12 PM IST
.