CEA Ananth Nageswaran estimated that the economic growth rate in the current financial year will be more than seven percent.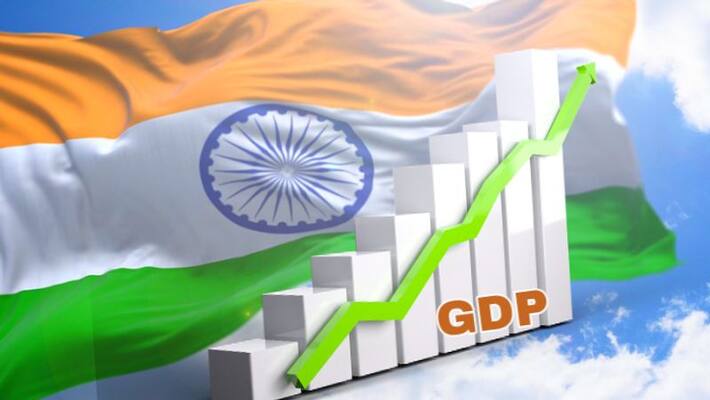 First Published Mar 3, 2023, 12:31 AM IST
Chief Economic Adviser (CEA) V Ananth Nageswaran said on Thursday that the GDP (gross domestic product) growth rate in the current financial year could be over seven per cent. The second advance estimate released by the National Statistical Office (NSO) on Tuesday projected the growth rate at seven percent. It is noteworthy that the GDP growth rate was expected to remain the same in the first advance estimate released in January. Speaking on the occasion, Nageswaran said, "Looking at the pace of improvement in key economic indicators, I believe the GDP growth rate will pick up in the current financial year."
Real GDP growth rate i.e. GDP at constant (2011-12) prices in 2021-22 first revised estimate of Rs. 149.26 lakh crore in 2022-23 to Rs. 159.71 lakh crore is estimated. According to the National Statistical Office, NSO, the GDP growth rate at constant prices is expected to increase from 9.1 per cent in 2021-22 to seven per cent in 2022-23. According to National Statistical Office, NSO data, growth slowed to 4.4 per cent in the third quarter of the current financial year mainly due to weak performance of the manufacturing sector.
The National Statistics Office on Tuesday revised the GDP growth rate figures for the last three years. It also released the second advance estimate for 2019-20, 2020-21, 2021-22, 2022-23. Nageswaran said on the occasion that interest rate hike is not the reason for low economic growth rate. In fact, it provides good demand for loans.
He said that the interest rate is not too high at this time. He said that the demand which was pending in the past is now coming to the fore in some areas. Nageswaran said this does not take into account the fact that rural inflation is high and a large section of the population is getting the essential food items. Talking about the economic benefits of digitalization, he said that due to the increase in digital transactions, the scope of the organized sector has increased.
On digital transactions, he said, "My estimate is that it will contribute 0.3 percent to 0.5 percent of the provisional GDP every year… So far nobody has correctly estimated the contribution of digital infrastructure to economic growth." is happening It should be assessed.
Last Updated Mar 3, 2023, 12:31 AM IST
.