The Gujarat government told the Supreme Court that the convicts in the Godhra train burning case should not be released early. In this case the convicts were not eligible for release as the state invoked TADA provisions.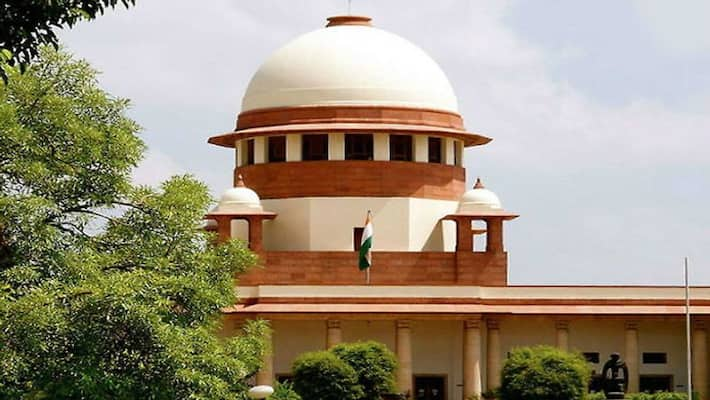 First Published Feb 21, 2023, 8:42 AM IST
The Gujarat government has told the Supreme Court that the convicts in the 2002 Godhra train burning case are not eligible for early release as per state policy. The Solicitor General on behalf of the state government said in the Supreme Court that they will demand death penalty for the accused who set fire to the train in Godhra during the arguments on punishment. SG Tushar Mehta heard arguments before a bench comprising CJI DY Chandrachud, Justice PS Narasimha and Justice JB Pardiwala.
Attack on singer Sonu Nigam and group at Mumbai event.. Complaint in police station..
SG Mehta replied to CJI's question whether the convicts are eligible for release under the state's early release policy. He told the bench that the convicts were not eligible for early release as TADA provisions were invoked and the case fell under the rarest category as it resulted in the death of 59 people.
Jeep going for election campaign overturned .. 5 killed .. 21 injured ..
"This is the incident where 59 people were burnt alive. (Train) Locking of bogie from outside is fixed. The dead included women and children. See the first convict who challenged the sentence. He was identified in the test identification parade. Mehta said that he was throwing stones with the intention of not letting the passengers out.
Liquor Shops Ban: Shocking for drug addicts! Liquor shops and bars are closed
After considering Mehta's argument, the bench directed the petitioners and the state counsel to prepare a chart of the accused with relevant details and adjourned the petitions for three weeks. The court issued these orders during a hearing on a petition filed challenging the verdict of the Gujarat High Court in 2017 confirming the punishment of the convicts. The High Court has recently reduced death sentences. Meanwhile, on February 27, 2002, miscreants set fire to a bogie of the Sabarmati Express at Godhra. 59 people died in this. This incident created a sensation across the country.
Last Updated Feb 21, 2023, 8:41 AM IST
.