Varla Ramaiah, a member of the party's politburo, said that the district SP already knew that the TDP office would be attacked in Gannavaram. Ramaiah said that the government was behind the attack on the TDP office.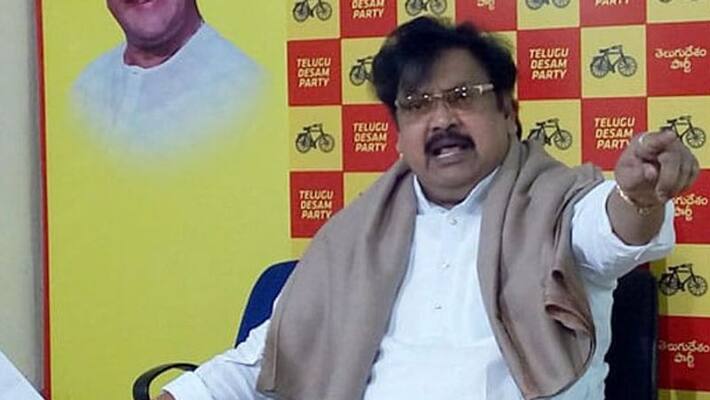 First Published Feb 25, 2023, 5:19 PM IST
Senior leader of the party Varla Ramaiah said that the government was behind the attack on the TDP office in Gannavaram recently. He inspected the TDP offices that were attacked in Gannavaram on Saturday. Later, Varla Ramaiah told the media that the SP and other top police officials knew in advance that the TDP office would be attacked. Varla Ramaiah made sensational comments that the District SP is keeping all matters confidential for the fear of not being posted. He concluded that no matter how hard anyone tries, they will not be able to stop TDP's victory in the next elections. Varla Ramaiah complained that since coming to power, YSP's rule has been going on with anarchy and corruption.
Earlier on Monday, Chandrababu inspected the Gannavaram TDP office which was destroyed in an attack by YCP workers. Speaking on this occasion, he alleged that his office in Gannavaram was attacked according to a well-planned plan. Chandrababu accused that some policemen are causing problems. He asked who the police are to tell him not to visit. Chandrababu warned that many officers who trusted Jagan went to jail.. He will pay all of them with interest. Chandrababu made key comments that there should be no theft.
Also Read: Jagan will not come.. me and Vamsi will.. resign and come.. let's fight: Chandrababu Kodali challenge
Meanwhile, the police have arrested 15 people, including TDP spokesperson Kommareddy Pattabhiram, in the case of clashes that took place at the Krishna district TDP office. Pattabhi came to know that MLA Vallabhaneni Vamsi's clan members and YCP workers had attacked the TDP office. During the attack, they tried to go to the DGP's office to protest against the behavior of the police. Along with Pattabhi, some other TDP leaders and activists were detained by the police. But there was confusion on Tuesday as it was not known where Pattabhi was moved. Pattabhi's wife is worried that his life is in danger. In this order, when Pattabhi was produced in the Gannavaram court in the evening, he told the judge that the police used the third degree against him.
Last Updated Feb 25, 2023, 5:19 PM IST
.