Guppedantha Manasu: The serial Guppedantha Manasu which is being aired on television is very impressive to the audience. The serial continues with the love story between a lecturer and a student in a college. Now let's find out what happened in today's February 7th episode.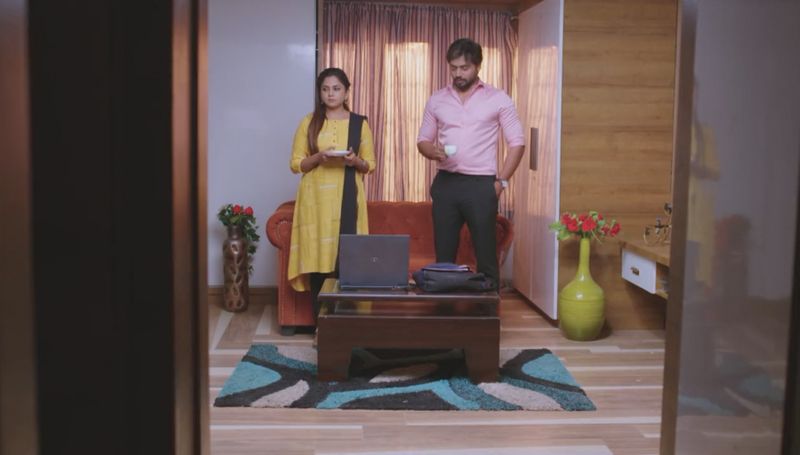 In today's episode, while Vasudhara is explaining about the mission education project to Rishi, when the marker falls under Vasdana's hand, they both sit down to pick it up, then Vasu dashes for the second time that if he hits his head once, the horns will come out. Then they both look at each other. Then Rishi takes a picture and shows it to Vasudhara as Vasu notices the color of the mark on his nose. Then Rishi thought in his mind that Vasudhara, who used to be wiped by you, is now staying away, sir.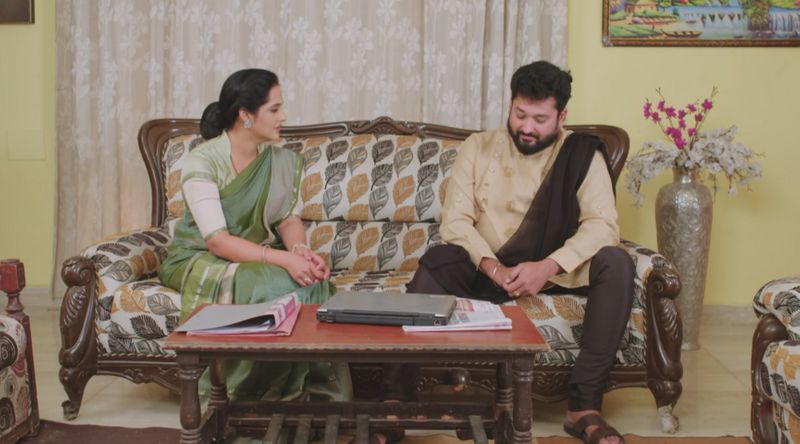 After that, while Vasudhara is going, Vasu and Rishi catch the love symbol as it falls down. When Vasudhara says why did you catch it, Rishi asks if it is heart, sir. Vasudhara is shocked by those words. Then Vasu leaves from there. On the other hand, Sumitra calls Chakrapan and asks what is the situation there and what should she say. Sumitra says that the girl's life is going to be good, but Sumitra says that the girl's life will be good.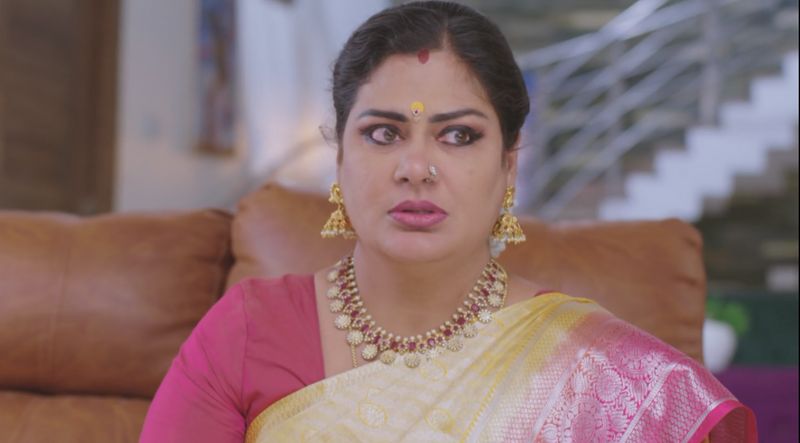 Chakrapani says I am so happy that you are coming to our house. Then Mahendra said that there is a small matter with you, tell me sir, immediately Jagati said that it will hurt if she sees these two, Chakrapani garu is scared. Vasudhara thinks that Rishi should know the truth by himself. On the other hand, Vasudhara says that she can't see Rishi's pain, but Chakrapani says that she is very sad about Rishi sir. So let's plan to have both of them side by side as close as possible, says Mahendra. Chakrapani asks what should we do sir, but Mahendra says that if you help in the future, we are making a plan.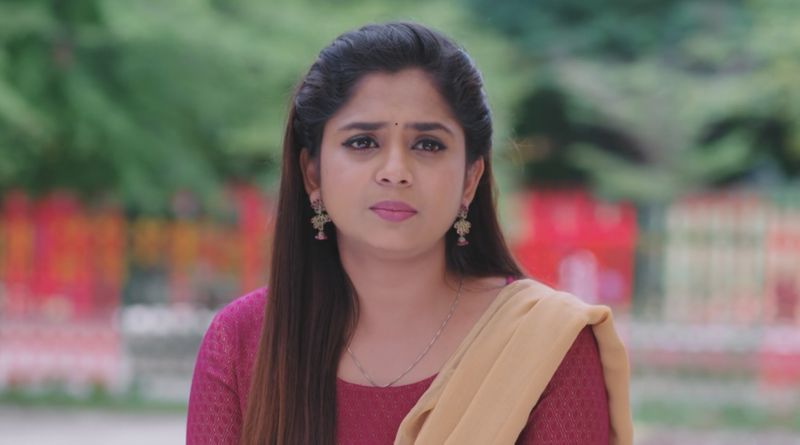 Both of them are staying together in college but the distance between them is the same, so Chakrapani gets thinking that we want to send them both on some tour for a few days. Jagati and Mahendra leave from there saying that we will go. On the other hand, Vasu is standing somewhere and asks why are you here and says I am going home sir. Rishi gets out of the car and goes to Vasu asking if he wants a lift. Now I DBST College Project Head I can book your cab, Rishi thinks it's not good for talking a bit stupidly. Then they will have a funny fight. Rishi gets into the car.
Then Vasudhara asks if they should stop buying stickers on the way. Rishi says I am giving lift not your driver. Later Mahendra, Jagati and Rishi are eating while Jagati wants to say something, but Dadi says, "What's wrong?" As part of the mission education project, we want to go to small villages and give gifts, so I said we are going to the world, so go, daddy, says Rishi. On the other hand, Vasudhara puts a love symbol and writes VR in it. Then, looking at the letters, who can't separate the two of us, thinking when these two will meet, we are happy. Then Vasudhara gets happy remembering the moments she spent with Rishi.

Meanwhile Chakrapani comes there and smiles at Vasudharani. Dadma says what happened, soon you two will become one. Then Vasudhara goes near the window and talks to Chandamama. Hello Chandama, how are you? Do you think I'm afraid of you? Vasu thinks I am not afraid of Rishi sir, how can I be afraid of you. On the other hand, Rishi is also talking to Chandamama. Hello, Chandamama sir, are you the same friend, you come when you want or you go away. Rishi wonders if we live with memories.
.