TDP chief Chandrababu strongly condemned the attack by YCP leaders on the Gannavaram TDP office. A letter has been written to the DGP asking that the accused be punished.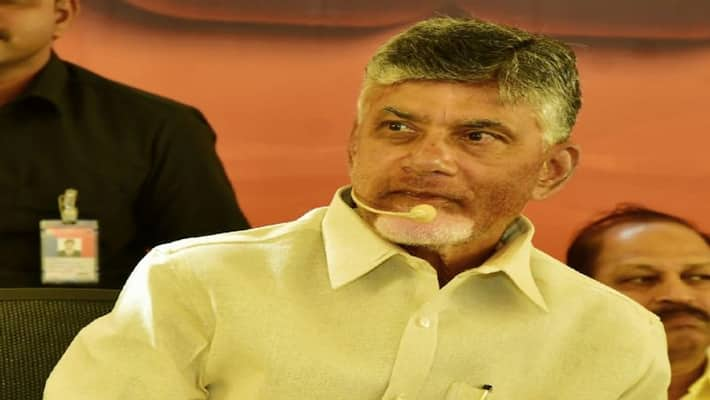 First Published Feb 21, 2023, 2:24 AM IST
The party leader Chandrababu Naidu reacted strongly to the attack on the TDP office in Gannavaram and setting the car on fire. He said that the incident of attack is strongly condemned. He said that Jagan, who is turning the state like Ravanakastha, will surely burn in that fire. Chandrababu protested that if the YCP maniacs are doing anarchy, what asses are the police doing.
Chandrababu Naidu has written a letter to DGP Rajendranath Reddy complaining about the incidents of violence. TDP leaders demanded to provide security to Pattabhi and Donthu Chinna. The police are giving complete freedom to YSRCP goons, they said. Chandrababu questioned what the police are doing if the YCP fanatics are doing anarchy. It is said that this attack happened due to the silence of the police.
They complained that party office equipment was destroyed and cars were set on fire and several vehicles belonging to party leader Donthu Chinna were set on fire. There are speculations that some people abducted senior leader Pattabhi.. Did the police actually arrest Pattabhi? Or did someone kidnap him?" asked Chandrababu in his letter. They demanded that the accused who attacked the TDP office in Gannavaram should be arrested immediately and strict action should be taken.
Did you close the police department? Has it been merged with YCP?: Chandrababu
Earlier, Chandrababu responded on Twitter. TDP chief Chandrababu expressed anger over YCP leaders' attack on Gannavaram TDP office. He said that he strongly condemns the incident of TDP office attack and burning of vehicles. He warned that the YCP government, which is turning the state like Ravanakastham, will surely burn in that fire.
He asked what the police are doing if the YCP leaders are doing anarchy. He said that they have done without peace and security in the state. Did you close the police department? Or merged with YCP? He expressed indignation. CM Jagan said that these incidents are an example of factional mentality. The governor of the state should immediately intervene in this incident. Chandrababu demanded immediate strict action against those who attacked.
Last Updated Feb 21, 2023, 2:24 AM IST
.