It is known that the Supreme Court has issued a sensational verdict dissolving the Hyderabad Cricket Association Committee. Later it was announced that a single member committee would be formed. This committee was formed under the leadership of former judge Justice Lau Nageswara Rao. The Supreme Court has made it clear that henceforth the committee will look after the affairs of the HCA.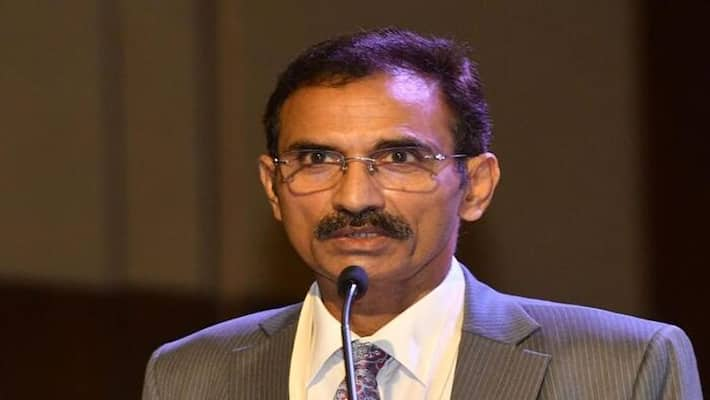 First Published Feb 23, 2023, 3:05 PM IST
Hyderabad Cricket Association (HCA) seems to be taking steps towards cleaning up the existing problems. Former judge Justice L Nageswar Rao, who is heading the single-member committee appointed by the Supreme Court to look into the pending elections in the HCA, will arrive in Hyderabad today. Elections to HCA will soon be held under Justice Nageswara Rao. Justice L Nageshwar Rao's visit to Hyderabad became important in this order. He will have a meeting with HCA office bearers as part of this visit. On this occasion, it is possible to collect details on many topics.
In this order, the former focused on the HCA elections. They are already organizing phase wise meetings. While there are 226 votes in HCA, club members' votes will be crucial. In this background, the former are arranging a series of meetings with the club members. But this time too, the HCA elections are likely to be juicy. Why did the Supreme Court assign these responsibilities to Justice Lau Nageswara Rao? Netizens are scouring the internet to find out who and where he is.
ALSO READ: Shock for Azharuddin.. Dissolution of HCA Committee: Sensational verdict of Supreme Court, henceforth in his eyes
In this order, Justice Lau Nageswara Rao's presence is considered once. Hailing from Pedanadipadu village in Guntur district, Justice Lau Nageswara Rao studied law at TJPS College, Guntur, B.Com and AC College. After that he practiced in the Guntur District Court from 1982 to 1984 and then in the joint Andhra Pradesh High Court till 1994. Later he shifted his residence to Delhi. Started practicing Supreme Court lawyer from January 1995. Later served as Senior Lawyer in AP High Court and Additional Solicitor General in 2003-04 and 2013-14.
Nageswara Rao argued the disproportionate assets case of late Tamil Nadu Chief Minister Jayalalithaa in the Karnataka High Court. He also argued the NEET case in the Supreme Court on behalf of the Tamil Nadu Government and Christian Medical College in the Supreme Court and gained national recognition. Moreover.. Nageswara Rao is also one of the three-member independent committee (Mudgal Committee) appointed by the Supreme Court in connection with the IPL spot-fixing and corruption allegations that have disturbed Indian cricket.
ALso READ: HCA: 'Kick money.. Hold bat.. Azharuddin corrupting HCA..'
Nageswara Rao was appointed as Supreme Court judge in 2016. In general, to get a chance to become a judge in the Supreme Court, one should have served as the Chief Justice of the High Court first. But Nageswara Rao did not work as a judge in any court. Thus, Nageswara Rao became the first Telugu person to be directly appointed as a judge of the Supreme Court without working as a judge. As a judge of the Supreme Court, he has issued many sensational judgments. Justice Nageswara Rao has acted in the tribunals where judgments have been given in prestigious cases like Abhiram Singh VS cd case, Narendra vs. K. Meena case, Krishna Kumar Singh vs. Government of Bihar.
If not.. On September 22, 2022, the Supreme Bench headed by Justice Chandrachud and Justice Nageswara Rao amended the Constitution of the Indian Olympic Association. The Supreme Court directed the IOA to formally ratify the Constitution as amended by the bench on November 10, 2022.
Last Updated Feb 23, 2023, 3:05 PM IST
.