Heroine Anjala Zaveri is a famous villain's wife. Fans know little about this former star heroine who has been away from the silver screen.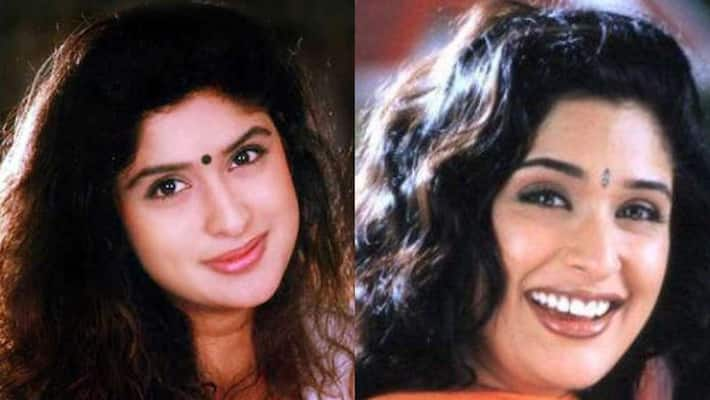 First Published Mar 3, 2023, 3:18 PM IST
Anjala Zaveri has left an indelible mark in the hearts of the Telugu audience even though she has done few films. Anjala Zaveri, born in London, did modeling. In 1997, he was introduced to the silver screen with the Hindi film Himalaya Putra. Her second movie is Amramanka Raa. This emotional love drama produced under the banner of Suresh Productions with Venkatesh as the hero was a blockbuster hit. Along with the homely look, Anjala Zaveri has captured the hearts of the youth with her amazing role. Amrutama Guna Raa has earned Anjala Zaveri a huge following.
After that, Chiranjeevi's double-starrer Chudana is a super hit, while Samarasimha Reddy was an industry hit. Raoi Chandamama, Devi Putrudu, Bhalewadivi Basu… have paired up with the stars respectively. But Anjala Zaveri's career graph dropped very quickly. She acted as heroine in many languages ​​till 2005. Anjala Zaveri's last film was Life is Beautiful which released in 2012. Director Shekhar Kammula gave her a small role.
The audience knows very little about Anjala Zaveri, who stayed away from the silver screen after her marriage. The reason is that she does not use social media. There are also no records of Twitter and Instagram accounts. Anjala Zaveri is married to actor and model Tarun Arora. Tarun Arora, who has acted as a villain in many Telugu films, is the husband of Anjala Zaveri.
Tarun Arora made his Telugu debut with Khaidi No 150. He played the main villain role in Khaidi 150 which was Chiranjeevi's comeback movie. After that, he played villain roles in Jaya Janaki Nayak, Arjun Suravaram and Amar Akbar Antony films respectively. His latest movie is Pakka Commercial. Gopichand acted as the hero. Pakka commercial movie was released last year.
Last Updated Mar 3, 2023, 3:18 PM IST
.