Global research and consultancy organization Wood McKinsey has revealed that international companies are keen to explore for oil reserves in Indian waters. The discussion started on how the reforms undertaken by the Narendra Modi government attracted these giant companies. Let's discuss those things and the contents of the Wood McKinsey report broadly.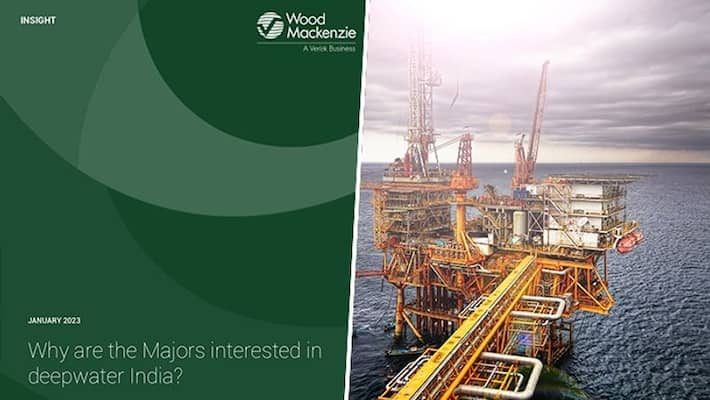 First Published Feb 17, 2023, 9:18 PM IST
New Delhi: On the one hand, the oil prices have increased and the whole world is going nuts.. on the other hand, India is trying to reduce its dependence on the import of fossil fuels. At present our country meets 85 percent of its oil requirements through imports. It is expected to reduce this import by at least ten percent in the near future.
Narendra Modi's focus on IOC investments is to reduce dependence on liquefied natural gas (LNG). Focused on maintaining oil supplies, reserves and affordable prices. The central government has undertaken key reforms to make domestic oil and gas exploration accessible and maintain healthy competition. It is in this background that Wood McKinsey, a global research and consultancy organization, has released a report. In this, it has been stated that international giants are eagerly waiting for oil exploration in Indian sea waters (deep water). It explained that one of the reasons for this is ease of doing business.
The consultancy provides market intelligence reports in the energy sector. 2023 January report.. Why are giant companies interested in Indian deep waters? Released with the title. The report said that there is a strong opinion that there is a need for oil exploration in sea waters in our country, from the Prime Minister's Office to the regulatory offices.
Also Read: Do you know how many crores Reliance bought a famous Chinese company?
India's vast energy market is attracting many companies. Not only its vastness.. It said that there are more ideas to use gas instead of coal here. The report explained that there are many factors contributing to this, such as increasing the area limit for exploration more than before, lifting restrictions on previously inaccessible areas, regulatory simplification, gas prices, and market freedom. Marketing and industry competition in India is positive as compared to Australia, China and other countries in the Asia Pacific region. According to this report, giant companies like ExxonMobile, Total, and Chevron are interested in exploring deep water opportunities with the Indian government company Oil and Natural Gas Corporation (ONGC).
This is due to some major companies deciding to increase gas consumption along with the supply side. While India already has a long gas pipeline of 22 thousand km, another 13 thousand km of pipeline is under construction.
Union Petroleum and Natural Gas Minister Hardeep S Puri tweeted about this report. He commented that the world is looking towards Modi's leadership with hope.
Last Updated Feb 17, 2023, 9:19 PM IST
.